Announcements
Guildmembers
Introducing: GuildQuality Area Mailers
April 19th, 2018 by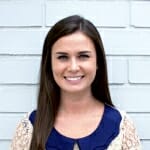 You've likely heard the phrase, "Your customers are your best marketers", and in the home improvement industry, this is especially true. In fact, your happiest clients have the potential to be very successful lead generators, IF you can market their positive feedback to the right audience – without spending too much time or money.
Knowing this, we developed a new, affordable product – GuildQuality Area Mailers – to help you market your services to thousands of potential customers at once, and generate new, high-quality leads.
What they look like
Our area mail cards are customizable and display the following:
Your company's name, phone number, and GuildQuality profile URL
A recent positive customer review (of your choosing)
A photo (of your choosing)
A message to the homeowner about your services
Here's an example:
How they work
Once you've selected which customer review you'd like to feature and completed the order process (we'll cover this in a bit), we'll mail your cards to homeowners who reside within a targeted location of your choosing (i.e. those who live near the customer whose review you're featuring).
For example, let's say you completed a project in Dallas, TX and the homeowner left a great review on their customer satisfaction survey. We'll copy that review onto your mail card, then mail X number of nearby households that card.
But that's not all. In addition to choosing the location that the cards are sent, you can also set specific demographic characteristics such as household income, age, gender, marital status, length of residency, net worth, home value, and more. With this approach, each mail card lands in the hands of a high-quality lead and no dollars are wasted.
How to get started
To submit a request for area mailers, log in to your GuildQuality account, hover over the marketing tab, and click on "Area Mail" in the drop-down menu. Note: Only supers and admins can see this feature. Here, you should see your most recent 4 or 5-star reviews that have at least five words of commentary.
If you see a review that would be good to showcase on an area mailer, you can click preview to see what it would look like. Don't worry if there are minor spelling or grammatical issues within the review – we can fix that!
Once you've chosen the review you'd like to feature on your card, use the drop-down menu at the bottom of the page to select the number of area mailers you would like to send.
Once you've clicked "Submit," a representative from our Member Success team will reach out within 48 hours to start the customization and order process.
---
If you have any questions or concerns, please don't hesitate to contact support@guildquality.com.
What's your recommendation rate with your customers?
Find out
Start surveying