Intelligence
Interior remodeling trends to watch for in 2021
January 28th, 2021 by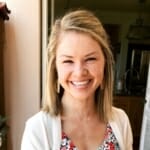 2020 was full of surprises to say the least. With those surprises came many unforeseen interior remodeling trends. Contractors across the country were getting requests to make rooms more functional as spaces were recreated for multi-purpose living.
Popular interior remodeling projects included creating offices to work from home and learning spaces for kids to attend school virtually. 2020 reminded us that you can never completely know what to expect next, but with the way things are going now, we want to share some interior remodeling trends to watch for in 2021.
What to expect from 2021 interior remodeling
While 2020 was perhaps the year of functional interior home upgrades, we feel confident that 2021 remodeling trends will start to shift back to design focused priorities. Most trends will also come from kitchen and bathroom remodeling projects with some influence from pandemic related experiences.
Modern fixtures
Homeowners are amazed to discover how the fixtures in a home can age it. These include the faucets, sinks, cabinet doors, and doorknobs. Just changing these simple items can help modernize the home for next to nothing in cost. It may also offer the perfect opportunity to change the color scheme. For instance, many homeowners are giving up curvaceous gold and silver cabinet door handles for sleek black or white ones.
Spa bathrooms
Bathrooms are no longer just functional spaces. More homeowners are creating spa-like experiences with elaborate upgrades. One of the most common upgrades is the walk-in bath. Seniors and household members with disabilities find it easier to access these spaces, even with wheelchairs.
Homeowners are also adding rainfall shower heads, semi-external baths, hot tubs, and skylights. All of these contribute to a soothing, more relaxing experience.
Expanded living spaces
The economic realities of 2020 forced many homeowners to come to terms with the risk of relying on one source of income. To counter this, many families have invested in their properties to create spaces that either provide a secondary income or allow them to take in an additional family member they can pool resources with.
This trend is expected to continue into 2021 and may require building an entirely new addition. In other cases, simply remodeling the garage, attic, or basement can achieve the same goal.
Clever storage
Minimalism is still a growing trend, but not everyone wants to do the downsizing required to create a clutter-free appearance. To get around this, many homeowners are turning to clever storage options that allow them to keep all of their belongings, but tuck them away neatly. This includes things like appliance garages in the kitchen and dedicated drawers in the bathroom for storing curling irons and hair dryers. Storage with charging ports also offer an ingenious solution to keep wires out of sight in any room.
Wall-mounted furniture
Tiny homes pushed the limits of minimalism and truly made space a premium asset. However, in a tiny space, even clutter-free storage can make rooms feel cramped. Wall-mounted furniture is one of the ways tiny homes got around this.
For 2021 interior remodeling, this trend could be making its way to full-sized homes. Expect to see more mounting of bathroom vanities, beds, benches, tables, work desks, and sofas. Many of these options can even fold away neatly when not in use.
Bolder neutrals
For a long time, neutrals in a home meant white, until consumers started opting for brown as a more functional neutral color. Now, homeowners are experimenting with many different colors as the new neutrals in an ever-expanding pallet. A new favorite, for instance, is gray. Some homeowners have even decided to do away with paint altogether and use natural materials to create their neutrals, such as wood, leather, fur, stone, and metal.
Two-tone kitchens
Bolder color choices have also caused many homeowners to rethink when and whether kitchen cabinets need to match. You can now find a wealth of beautifully mismatched kitchen cabinet designs. Some homeowners are using different colors for bottom versus top cabinets. In addition, others have started changing the color of the island counter or the areas surrounding specific appliances.
Sustainable living
More homeowners are making more climate-conscious decisions when it comes to their living spaces. These include installing solar panels, changing the orientation of windows and upgrading to double- and triple-glazed glass. Homeowners also increasingly consider green living when choosing items for the home, such as the following:
Toilets that use less water to flush
Energy-efficient washing machines and dryers
Water-saving, high-pressure shower heads
Mini-split heating and cooling systems
Home automation
Embracing technology is another functional change that continues to take off across America. Homeowners now manage their homes via mere apps. Using their smartphones, they can turn the air on, turn off lights, unlock doors, turn on the security alarm, or check on pets. Some automation is also effortless, such as motion-sensor lights and fridges that create their own grocery lists. These upgrades are becoming more common and you can expect to see your fair share in 2021.
Prepare for 2021 interior remodeling trends with GuildQuality
Knowing what your customers expect when it comes to interior remodeling in 2021 makes it easier for you to prepare. It also makes it easier for you to know how you are going to market your business. GuildQuality can help you collect the kind of customer feedback you need to determine what homeowners are looking for in the year ahead. Learn more and get started with us today!
Are your customers telling you the whole truth?
Let's find out
Get started