Announcements
Guildmembers
The Indoor Makeover Photo Contest winner is…
July 2nd, 2018 by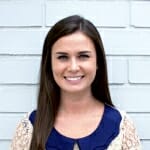 …Stebnitz Builders!
Thank you to everyone who participated in the Indoor Makeover Photo Contest! All of the entries were outstanding, per usual, but the bathroom remodel completed by the team at Stebnitz Builders was definitely a crowd favorite.
The winning project
"In the late 1990's, this bathroom was en vogue, but styles can change drastically in 20 years. We removed an oversized jetted tub and carpet from the master bath, along with bold wallpaper and border. In place of the tub, we custom built a seating area, increased the size of the shower, and added a rain-head fixture. Heated tile flooring, new lighting, and a new vanity complete this beautiful master bath. The homeowners couldn't be happier with their new space and relaxing bathroom oasis." – Stebnitz Builders
About the winner, Stebnitz Builders
Stebnitz Builders is a full-service remodeling firm providing general contracting services in Southeastern Wisconsin and Northern Illinois. Their services include custom home remodeling, home improvements and house repairs, custom new home building, and custom home design. Stebnitz Builders has been a Guildmember for the past six years, during which they have received multiple awards and recognition. To learn more about the winner, visit their GuildQuality profile page.
Second Place: Cook Bonner Ebeling Construction
"In addition to renovating their kitchen, we maximized our client's view and created an open concept living area. We took advantage of the attic space to increase the ceiling height and stained the trusses for a rustic feel. We added windows, updated all of the finishes, and truly transformed this condo into a dream vacation home." – Cook Bonner Ebeling Construction
Third Place: Finished Basements Plus
"These homeowners were looking to create the ultimate basement for entertaining. We stepped in with the help of our certified designers to create the perfect space. With it's large bar area, home theater space, and glassed-in workout room, this basement is one of a kind!" –Finished Basements Plus
---
To see the rest of the results, visit the polling page. Feel free to contact us with any questions or suggestions for the next photo contest.
What's your recommendation rate with your customers?
Find out
Start surveying