Intelligence
How to scale your home services business in 2021
May 25th, 2021 by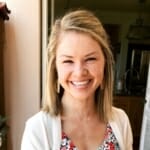 What home services professional doesn't want to see their business grow? Like any other business leader, you naturally hope your company will gain more customers—and earn more profit—year over year.
But business growth requires more than raw ambition. If you want to grow your home services business the right way, you need a strategic approach.
That should most definitely include scalability.
What does it mean to scale your business?
"Scaling your business" simply means organizing and managing your business so that you have the flexibility to allow for more (or fewer) customers as demand increases or decreases.
As a home services contractor, you've almost certainly experienced the need for scalability based on things like seasonality. There are times during the year when homeowners are more likely to want to tackle home renovations. And there are times during the year (like the holiday season) when tearing up your kitchen for a remodel is likely in lower demand.
When we apply the concept of scalability to business growth, what we're really talking about is agility. It's hard to know exactly how fast your business will grow. As you proactively market, new clients may contact you right away … or slowly over the course of weeks and months.
Scaling your business means organizing things so you can grow fast or slow, in line with customer demand.
"Scalability in business refers to the extent to which a business can grow and adapt to changes over time." – Business Partner Magazine
How to make your business scalable
Scalability doesn't happen by accident. It's something you'll need to create with intention.
Below, we've included three ways you can boost your business scalability. However, this is not an all-inclusive list. There may be other strategies you should incorporate as well.
That's because your business is unique, as is your customer base. In general terms, focus on processes and staffing solutions that allow you to be flexible and agile. Try to avoid painting yourself into a corner or limiting your own options.
Scalability is all about being ready for the unknown—whether that's aggressive growth or a slow period.
Invest in flexible technology
If you experience a sudden spike in potential customers, do you have  a process for ensuring no one falls through the cracks? Can you generate estimates quickly? Do you have operational tools that allow you to schedule, organize and oversee multiple new jobs at the same time?
The right software tools are just as important as the right job-site tools.
A solid CRM, for example, can mean the difference between gaining new customers and losing them. Similarly, project management software and surveying platforms are essentials. Not to mention accounting software, and possibly even an ERP solution.
Investments in technology can run the gamut—everything from software solutions to new PCs. As you evaluate your current technology, avoid the temptation to bargain-hunt  or splurge on high-end options. Instead, it can be helpful to focus on SaaS tools that allow you to easily add and remove users.
RELATED: How to set yourself up for business success in 2021
Get strategic with lead generation
Leads are good. More leads are better. More leads mean more business … provided they're the right leads.
We recommend retooling your lead generation processes to ensure the leads you focus on are qualified. It's a waste of your time (and your limited resources) to follow up with potential customers who can't afford your services.
And what if homeowners want services you don't even offer? You can 't sell what you don't even provide.
We recommend three things.
1. Qualify leads up front
When you first start talking to a new potential customer, cut right to the chase. Ask what specific services they're looking for. Try to learn as much as you can about the scope of the job, as well as their budget requirements.
The sooner you know if a homeowner is a good fit for your services, the better.
2. Exchange leads with other home services pros
You will inevitably come across homeowners looking for services you don't offer. When that happens, it's best to refer them to someone else rather than simply wishing them luck.
A solid referral helps you in two ways. First, you come across as far more helpful to the homeowner. This improves the chances they'll reach out to you in the future when they need your services.
And second, if you arrange to exchange leads with other home services pros, you'll end up with customers that fit your services … even as you refer some prospects to your partners.
3. Consider a lead generation partnership
If you don't have the time (or the inclination) to invest in lead generation or lead qualification, consider partnering with a lead generation firm.
Sure, qualified leads come with an expense. But qualified leads are also far more likely to close. Plus, you won't waste your time dealing with homeowners who aren't a good fit for your business.
Survey each and every customer
Customer surveys are a powerful tool for growing your business. They also provide powerful insight into ways you can make your company more scalable.
Business growth
Surveys enable business growth by helping you understand how your customers feel about working with your company. An effective customer feedback survey doesn't have to be long, either.
Even a short survey with only a few questions can tell you …
How customers feel about the quality of your craftsmanship.
How well your team handed customer care issues.
How competitive homeowners feel your pricing is.
How you can improve your business processes to make your customers even happier.
If you're unsure how to put together an initial survey, we recommend reaching out to the professionals to help you design something that's perfect for your business.
Business scalability
Customer feedback doesn't just unlock the mysteries of business growth. It can also help you improve your scalability.
How?
Customer surveys highlight parts of your business process that are inefficient or ineffective. Since scalability is all about eliminating wasted person-hours , every high-efficiency tweak you make also makes you more scalable.
Focus on process changes that lower overhead, reduce unnecessary steps, eliminate duplicate tasks, and allow your current staff to get more done in less time.
Final Thoughts
Scalability is an important business concept. It can make or break any business, but it's particularly important for home services providers.
Do what you can to make your business scalable and flexible. In doing so, you protect yourself against lean months while simultaneously prepping for growth.
KEEP READING: The contractor's guide to improving customer satisfaction
Are your customers telling you the whole truth?
Let's find out
Get started