Intelligence
How to get your team's buy-in on customer feedback
November 13th, 2019 by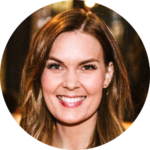 Customer feedback is an important aspect of growing a business; it provides the information you need to identify what your strong points are and what areas need work. Unfortunately, consumers get bombarded with many surveys every week, which can lead to low response rates, thereby affecting the legitimacy of the data.
It is also important to note that while surveys play an important role in getting feedback from customers, they are not the only tool available. Whichever route you choose, employee buy-in helps to make it happen. Here are a few ways to encourage your workers to become active participants in your efforts to get feedback from customers.
Get Employee Input
One Business News Daily article explained that when companies listen to their employees, these workers step up to the plate. If people have a say in how something operates, they are more likely to participate in that process. In short, there is a greater employee buy-in.
Thus, the first stage of obtaining better customer feedback and higher survey response rates is talking to your employees. What changes would they like to see? How do they think you should approach reaching out to customers? What questions do they think customers might find most appropriate?
Provide Training
When working on construction sites, the last thing most workers are concerned about is getting feedback from customers. They focus instead on wiring the house correctly, installing the floors or doing an excellent paint job. However, what happens when your customer ventures onto the worksite and expresses some dissatisfaction?
If you train workers on how to handle this, they may take the time to do a walk-through with the client. They can then get their feedback before proceeding with the project so that they can make adjustments along the way. Whatever approach you prefer, train your employees to ensure it happens when the time comes.
Prepare a Script
The construction industry gets a bad rep for poor communication. Men dominate this field and often do not make a habit of speaking openly. This becomes so internalized that social scientists blame this for mental health problems in the construction industry. Simply put, it will likely take coaching to encourage construction workers to communicate openly with customers and accept criticism gracefully.
Scripts can go a long way toward helping with this. Over time and with proper training, your workers should find it easier to engage customers. However, in the beginning, knowing precisely what to say can help. For example, if they notice that a customer looks displeased while surveying the work, they may approach the customer and say, "Hi there. My name is X and I do the X work on your home or office. Do you like how things are progressing, or is there something you would like us to adjust?"
Offer Options
Even with a script, many workers may not feel comfortable directly approaching a customer who looks displeased. If they do, they may not wish to lend an ear to the complaints or may not trust themselves to remember it all clearly. Letting employees know all the available options for providing feedback can help. This may also reduce some of the reluctance they may feel about tackling customer service work alongside their everyday responsibilities.
When workers suspect a customer is unhappy or very happy, they can encourage them to pursue any of the following options:
Speak with the foreman
Give the main office a call
Leave a positive review online
Schedule a walk-through and meeting with the manager
Use the survey link on the website to provide anonymous feedback
Provide Incentives
One of the main reasons workers often refuse to engage with customers is because they fear they may only make it worse. They may also worry that this could cost them their job in the long run if the problem escalates before a manager or the owner of the business gets it under control. It is important to note that this can happen no matter how good a person's interpersonal skills are. Sometimes an angry customer will vent no matter what.
When this happens, it is important to offer some praise to the worker for taking on the challenge. If workers see engaging with customers to obtain feedback as a risk, they may decide not to try. Therefore, if workers err in some way, rather than punish them, offering additional training on best practices could prove helpful. When interactions are successful, a bonus or employee-of-the-month recognition shows your appreciation.
Be or Provide a Good Leader
Sometimes the difference between full employee buy-in and no employee support is leadership. There are several ways that leadership affects buy-in. Your workers want to know that leaders in the company support their best interest and won't throw them under the bus just to please or appease customers.
The character of the leaders or a specific leader in the company also makes a difference. If that leader treats people well, then employees are more likely to rally behind them. They may also feel more willing to take on the challenge of engaging with customers if they believe a strong leader can pick up the slack or assist wherever they may stumble.
Publicize the Reasons
Some workers are terrified of feedback. This is true whether people are in customer service or installing roofs. Customers often use feedback options to speak negatively about workers, which can cost people their jobs. Be clear about why you need feedback and reassure your workers. Virtually no one will buy into assisting with customer feedback if they think it might put them out of work.
Emphasize that positive feedback is of equal importance. Try offering these potential reasons for seeking feedback from customers:
Adjusting the process for making changes after construction begins
Improving the design process to better capture customer desires
Offering promotions or bonuses for outstanding work
Getting better cost estimates
Employee buy-in can make all the difference when it comes to obtaining regular and accurate customer feedback. However, it can take work to convince employees to take on the extra task of participating in this process. For additional assistance with obtaining better survey response rates, consider GuildQuality. Contact us for more information at 1-888-355-9223.
What's your recommendation rate with your customers?
Find out
Start surveying