Intelligence
How to attract and retain top talent
March 5th, 2020 by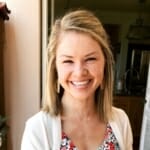 Talent acquisition is one of the biggest growth drivers for home builder and remodeling companies. Sure you could hire anyone who wants the job, but not hiring the right workers can lead to substandard services and results.
Hiring home builder and remodeling talent takes special care because these contractors provide such a crucial service. The end results of these workers' efforts are expected to last several lifetimes while keeping all the inhabitants safe. This is no small order.
Why Hiring Top Home Builder and Remodeling Talent Matters
Some businesses make it their goal to attract the best workers in their industry, but why does it really matter? Of course poorly trained workers are unlikely to do your company any favors, but shouldn't adequately trained workers be enough? To answer these questions, consider the benefits of hiring talent that ranks at the top of your industry.
1. Lower Business Costs
High performers tend to have a much shorter learning curve, meaning they are more likely to be efficient and better qualified right away.
You will spend less money on "starter errors" that often occur with new employees and supervisors can spend less time micromanaging, less on overall training and onboarding resources, and more time on their own responsibilities. Just think what you could do with all that money you are saving!
2. Lower Turnover Rates
It's worth noting that hiring top performers does not always translate into lower turnover rates. High performers tend to have more opportunities than other workers in the form of tempting offers to advance in their position or salary at another company.
Despite this, several studies have shown that when high performers leave a business, it often relates to push factors at work instead of pull factors from elsewhere. Treat these workers well and they will reward you with loyalty.
3. Increased Employee Productivity
As their title suggests, high performers increase how much work gets done and the output quality, while also influencing the work of those around them. When other employees see someone setting a new level of expectation, they often feel more inclined to try to keep up. As a team lead or trainer, high performers are going set the bar and hold your employees accountable.
4. Higher Customer Satisfaction
You know you have a high performer on your hands when your own clients start asking for someone by name. Recognize that this person is an asset.
When your customers are more satisfied with your company's work, you can expect happier customers, more referrals, and higher-quality reviews when you keep these kinds of employees around.
How To Attract and Retain Top Performers
Record-low unemployment rates make it possible for any worker to move from job to job when new and better opportunities arise. The fact that many companies have a plan for attracting employees, but nothing in place to retain them makes this worse.
Note that both attraction and retention are crucial when hiring talent that ranks at the top of your industry. Follow these tips to help you cover both bases.
1. Focus on Safety
Construction is one of the most dangerous jobs in America. Workers in this field have higher job fatality rates than even police officers. Top performers know this and will often steer clear of companies that have poor safety records. After all, they want to keep honing their craft and providing for their families for years to come.
When hiring home builder and remodeling talent, put safety first and showcase your commitment to a safe work environment.
2. Grow Your Community Presence
Whether you own a new business or one 50 years in the making, people pay close attention to the companies that invest in their communities. Set your business apart by finding ways to stand out locally through efforts like school sports team sponsorships and charitable donations.
These initiatives make you a friendly face in the community. This in turn makes you an employer of choice and a place your employees will be proud to work.
3. Invest in Employees
High performers tend to stay with companies longer that are willing to invest in professional and skill development. There are several ways that you can do this. The most common is to subsidize certifications and other educational opportunities related to their work.
Less conventional forms of investing, such as gym memberships, financial planning, and even substance abuse services, are becoming more common as well.
4. Give Recognition
It's easy in this industry for someone's efforts to go unnoticed until they are no longer working for you. Give your employees the recognition they deserve and don't let senior members of the team take all the credit.
High performers know the value they bring to your company and they know when customers are returning because of their work. While public praise is good, backing this up with other rewards is even better. Options include a small bonus, a few extra paid vacation days, or more flexibility when choosing project schedules.
5. Build Your Online Presence
By 2015, online job searches had doubled compared to the previous 10 years. Today most people will begin their job searches online. Because of this, companies have to pay special attention to their online reputation and the picture it paints for the entire company.
Do you have glowing reviews from customers or a string of complaints for the world to see? Cleaning up your online presence may need to start with hiring top performers. Improving hiring practices will lead to higher quality work, happier customers, and positive reviews for prospective customers and employees to see.
How GuildQuality Can Help 
When hiring home builder and remodeling talent, online reviews make up a big portion of the information available about your company online. In fact, future customers and employees will likely trust this information more than what you have to say about your own company.
GuildQuality helps you build a database of customer reviews and allows you as the business owner to focus on growing your company. Give your prospects transparency into the kind of business you run and the work your employees are producing. Get started today!
Are your customers telling you the whole truth?
Let's find out
Get started