Announcements
Home improvement events in December 2017
December 1st, 2017 by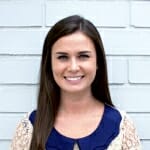 Check out December's upcoming events and let us know if you'll be attending!
---
December 2017 Upcoming Events:
12/14 – 12/15: Rick Grosso Owner Camp (Orlando, FL)
12/18 – 12/19: Owens Corning Road Show (Birmingham, AL)
Want a free ticket to IBS 2018? Click here!
---
Have questions about these events? Send us an email!
What's your recommendation rate with your customers?
Find out
Start surveying