Intelligence
Videos & webinars
How HGTV is affecting the home improvement industry
August 2nd, 2018 by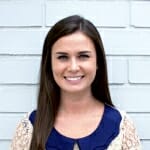 The HGTV effect
With over 700,000 daily viewers, HGTV (Home & Garden Television) is the 5th largest cable network in the United States. The most popular shows on this channel, like Fixer Upper and Love It or List It, document home remodeling projects from start to finish.
The HGTV effect, as some remodelers like to call it, is when a homeowner bases their remodeling expectations off of a show they have seen on television and becomes angry or disappointed when their expectations aren't met.
For example, a young couple who frequently watches HGTV remodeling shows decides it's time to start a project of their own. Once they pick a contractor, the price is higher than they expected and the timeline is longer than anticipated. This leaves them unsatisfied because they feel like they could have had a better experience like the ones they have seen on TV.
Many professionals in the home improvement industry are aware of this effect because of the popularity of HGTV shows, but not many know how to overcome it. To gather insight about this topic, Keyword Connects and GuildQuality held a webinar with remodelers Robin Burrill and Mike Francis to discuss their experiences with HGTV customers and what they have learned from it.
Set expectations up front
HGTV is notorious for providing false expectations regarding the cost of a home remodel. As you probably know, there are many factors that influence pricing, such as the size of the home, complexity of the project, and geographic location. A project in Waco, Texas is going to be significantly cheaper than a project in San Francisco or Boston. This is something that many homeowners are not aware of, so it's your job as the professional to inform them.  
According to Mike, the best way to combat the HGTV effect is to set a price expectation up front. Cost is often the most difficult topic to discuss with homeowners, so many contractors wait until the last minute. However, if you incorporate price into your consultations along the way, you are setting clearer expectations, which benefits both parties.
"You have to take the time to build the cost of all the individual components that make up the project. You can't just give homeowners a price and expect them to be educated enough to understand the price of all the parts that go together to make the finished product."
Mike has found that clients who are engaged during the process are far less likely to complain about the price. It's important to keep communication lines open so that any questions or concerns can be addressed immediately, rather than snowballing until it's too late.
Address common misconceptions with education
Another common repercussion of the HGTV effect is an unrealistic timeline expectation. The resources of a massive cable company allow them to complete projects faster than any traditional business can, and it has to be this way in order to have enough episodes to fill a season. The way that HGTV portrays remodeling projects is not going to change, so it's up to the real professionals to educate homeowners.
One way that Robin's company provides homeowner education is through video. They recently began filming projects to show what the process is really like, and the feedback has been incredible. They often receive comments like, "Wow, this is the real HGTV!" According to Robin, people really enjoy watching her videos because they get a true sense of what to expect.
Winning sales strategies
The HGTV effect is not only changing consumer expectations, but it's changing the way people look for companies. They have a certain type of business they want to work with, and they are doing their research to find it. Fortunately, there are ways to help them find you. Keyword Connects provides paid search advertising services to find you serious, interested homeowners who have begun their purchase process. Click here to get more info.
One thing that hasn't changed about the consumer buying process is the value of referrals. It's extremely important to get online reviews and testimonials to build trust with prospective customers. In addition, your past clients can serve as a source of education and expectation setting for future customers when they are doing research online.
GuildQuality's surveys gather feedback about every aspect of the job, including price, communication, timeline, job site cleanliness, and more. This feedback not only helps you improve and grow your business, but it allows those HGTV customers to get a sense of how a home remodeling project actually goes. Click here to start gathering third-party reviews from your customers.
Combatting the HGTV effect
With the popularity of home remodeling television shows, the HGTV effect isn't likely to go away any time soon. The good news is that you can overcome it.
Don't wait until the end of a negotiation to talk about price.

Make cost a part of every discussion about the project.

Educate your customers.

Be upfront about realistic timelines, and consider using video footage of your own past projects to show customers the reality of a remodeling project.

Use customer reviews and industry resources to your advantage. You don't have to do this alone: GuildQuality's comprehensive customer surveys help you keep a close eye on your business, and Keyword Connect's services bring the customers you want directly to your site.
What's your recommendation rate with your customers?
Find out
Start surveying