Announcements
Guildmembers
GuildQuality's Facebook Mini-Contest
September 15th, 2017 by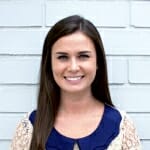 At GuildQuality, we are constantly finding new ways to help our members grow their businesses. Over the years we've introduced social media linking, a useful tool to increase your company's online marketing presence. Facebook, the world's largest social network, is extremely useful for generating and fostering customer relationships.
In order to promote the use of this feature and see what our members are up to, we've created a Facebook mini-contest. To enter, simply follow the steps below. The contest begins September 15th at 12:00 PM EST and will close September 30th at 11:59 PM EST.
The first 10 entries will receive a GQ Swag Bag, and anyone who performs all three tasks before October 1st will be entered in a drawing. The winner of the drawing will be featured on our blog and social media.
How to enter:
1. Like us on Facebook on behalf of your company's page: @GuildQuality
Note: To like our page on behalf of your company, you must click the "…" button next to 'Share', and then select 'Like As Your Page', as shown below.
2. Share our Facebook page on your company's Facebook page.
Note: See the image below for how to share on your company's page.
3. Link your account to your GQ social media profile page.
Note: Directions on how to link your account are shown below.
How to link your social media:
Log into your GuildQuality account.
Under the Marketing tab, select Social Media. 
3. Enter your company's Facebook URL, then click Save Changes at the bottom of the page.
When a social media account has been linked, a badge will appear on your company's profile page, as shown below.
If you have any questions about linking your social media accounts, please don't hesitate to contact member success.
---
This contest is open to GuildQuality members only. Not a member? Have no fear! Click here and join today.
Are your customers telling you the whole truth?
Let's find out
Get started