Announcements
Guildmembers
Integrate your customer management app with GuildQuality!
April 18th, 2017 by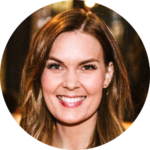 Integration opportunity
In a recent member survey, we asked our members if they'd be interested in having an integration to automatically upload their customers into the GuildQuality app from their customer management application. Not surprisingly, the majority of our members answered, "yes."
However, some members reported not having a development team to enable such an integration, posing a problem. As a solution, we've integrated with Zapier, an online tool that makes connecting applications incredibly easy. Plus, setup is very quick – no development skills required!
How does it work?
In order to connect your customer management application with the GuildQuality app to ensure the two communicate accurately, you need to do the following:
Create your Zapier account at zapier.com (more details below)
Connect Zapier to the 'Trigger' application (i.e. your customer management application) 

by using Zapier online interface

Connect Zapier to the 'Action' application (i.e. GuildQuality) by using Zapier online interface
Confirm the frequency of Zapier checks of the Trigger application for new data
For more information about setup, please review this Zapier guide. There, you'll find examples of integrations with some of the most popular applications out there, including QuickBooks Online, Salesforce, and Google Spreadsheets.
Zapier Accounts
Zapier offers both free and premium accounts. With a free account, you'll be able to connect the GuildQuality app with one of the several popular applications, such as Google Sheets, HubSpot, etc. With a premium account (starting at $20/month), you'll be able to sync your data more frequently and have a wider selection of applications to connect to, such as QuickBooks Online, Salesforce.com, and many others.
As a token of our appreciation, we're giving you an opportunity to receive 20 free survey credits. To receive these credits, simply load customer data into the GuildQuality app using Zapier by June 1, 2017, and contact our support team (888.355.9223 ext. 2 toll-free) to let us know you've done so.
To get started with Zapier and view the complete list of supported web applications, please visit zapier.com.
---
If you have any questions or need help setting up the integration, please contact your Member Success Representative. Not a Guildmember? Sign up for a free trial today!
What's your recommendation rate with your customers?
Find out
Start surveying