Intelligence
GuildQuality Crew and the ongoing labor shortage
August 11th, 2017 by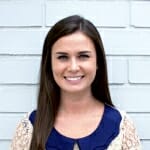 The residential construction industry is booming.
It's no secret that the housing market suffered a devasting blow back in 2008. Now, almost a decade later, the industry has finally regained the strength and momentum it once had. In fact, according to the NAHB, the 2017 Housing Market Index parallels the record levels found in the late 1990's. Since 2008, the number of new housing units has increased from 583,000 to 1.2 million annually. The median home value has surpassed $200,000 and is expected to increase another 3.2% within the next year.
There's just one problem.
Unfortunately, the number of skilled construction workers isn't growing at the same rate. Last year, over 50% of home builders reported a labor shortage; five years prior, that percentage was half the size. This high demand for workers has increased the cost of labor, which, in turn, has caused home prices to rise. According to an article from Construction Dive, trade skills used to be passed down through family members for generations, but this is becoming less and less common. Apprenticeship programs exist, but not enough awareness or knowledge is spread about the benefits associated with this career path.
Overcoming the labor shortage problem
One of the greatest challenges, however, is connecting skilled workers with home improvement professionals. Fortunately, GuildQuality Founder and Co-President, Geoff Graham, recognized the significance of this issue and the negative impact it's making. In response to the ongoing labor shortage and GuildQuality's key initiative – to elevate the stature of this industry to a level commensurate with its importance – Geoff created a new tool for industry professionals, called GuildQuality Crew.
Thanks to Crew, builders, remodelers, and contractors are working better together and getting the recognition they deserve for their hard work. Right now, these professionals can:

1) Endorse friends and colleagues for what they're best at, and get endorsed in return
2) Check-in to projects and see who else is working with them
3) Share photos of their work and build a profile that showcases their skills
Although these features are great, GuildQuality's development team is constantly creating new features and improving existing components of Crew in order to better serve the construction industry. Not surprisingly, Crew's already received recognition as an influential resource for construction professionals. In fact, just recently, Crew was named a Parade of Products winner at the 2017 Pacific Coast Builders Conference (PCBC).
In short, although the labor shortage does indeed pose a serious threat to the continued growth of the construction industry, innovations like Crew are a step in the right direction. Plus, new, industry-conscious technologies like Crew provide hope for professionals impacted by today's realities.
---
Click here to start using Crew for free.
What's your recommendation rate with your customers?
Find out
Start surveying