Guildmembers
Guildmembers in the Big50 Class of 2017
September 13th, 2017 by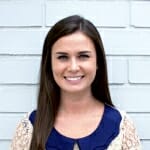 Congratulations to the Big50 Class of 2017
Remodeling Magazine has officially released the newest class of Big50 remodelers, and this year, almost half of the recipients are GuildQuality members. For those who are not aware, Big50 is an award that recognizes businesses who have set the standard for excellence in the remodeling industry. The winners are not chosen based on size, revenue, number of jobs, or firm type. Instead, they are chosen for demonstrating exemplary business practices.
Once inducted into Big50, recipients are eligible for GuildQuality's Big50 Customer Service Excellence Award. This award recognizes Big50 remodelers who are leaders in customer service. The 2017 winners will be recognized in September at the Remodeling Summit in Minneapolis, along with the newest class of Big50 remodelers.
As always, GuildQuality is proud to be working with such talented builders and remodelers. Out of the 50 recipients, 24 are members of our community of quality. Congratulations to these Guildmembers for their hard work and commitment to excellence.
Guildmembers Awarded to the Big50 Class of 2017
What's your recommendation rate with your customers?
Find out
Start surveying