Announcements
Guildmembers
Guildmember Spotlight: Woodard Cleaning & Restoration
June 7th, 2017 by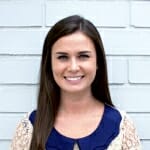 Company: Woodard Cleaning and Restoration
Name: Justin Woodard
Title: CEO
Years with GuildQuality: 5
---
What's the story behind Woodard Cleaning & Restoration?
My grandparents, Earl and Nancy Woodard, founded our business in 1946. They began the business offering in-home rug cleaning, a more convenient alternative to in-plant rug cleaning, which was the only option at the time. As the years progressed, they began to offer carpet, furniture, and ceramic tile cleaning. My dad bought the business with two of his brothers in 1982, and they began the journey of offering fire and water damage clean-up and mold remediation. In 2009, we started offering other construction services, after fire, water, mold, or storm damage.
What was the inspiration for starting Woodard Cleaning & Restoration?
My grandpa, Earl Woodard, was a navigator on a B-17 in the Army Air Corps in WWII. He was shot down over occupied France, but he managed to escape with the help of the French Resistance Group. Fortunately, their help made it possible for him to get back to his life in America. When he returned to St. Louis, he wanted to help people, just as the French had helped him. So, Earl decided to provide people with a convenient way to clean their homes. Today, we help people get back to their lives after all types of disasters and catastrophes.
How has your business changed over the last five years? 
The biggest change in the last five years has been the transition to the third generation of leadership and ownership. I took over as President in 2015 and bought the business effective January 1, 2017. Over the last year, our major initiative has been reorganizing our employees into the correct sized teams to facilitate leadership development, team growth and career advancement.
When it comes to the success of your business, what's most important?
To me, protecting the environment is crucial, because we are all products of the environments we live in. The people of Woodard spend a lot of time together, especially when there has been a significant disaster or emergency. So, if we can maintain a healthy environment, one where people care for, support, and look out for each other, we will be successful over the long-term.
What do you find most rewarding and challenging about your industry?
The most rewarding aspect is that each and every day we get to help people get back to their lives. Generally, our clients are in very tough situations. Our staff of capable, caring individuals works hard so that our customers can get on living their lives with their family or business team.
Logistics is the most challenging aspect of this industry. When a storm or flood comes through our area, we have to 'scale up' so that we can help more people. The challenge with scaling up is that it's 4-5X the normal business volume, with no advance warning.
Who do you admire most in your industry and why?
I admire everyone in our industry who's accepted the challenge of leadership and entrepreneurship and started a business in our industry. There are significant challenges in all businesses, but emergency construction has even more.
What are you most excited about for your industry and your company for the upcoming year?
The industry is embracing technology in a wonderful way right now. I look forward to how technology can improve our responsiveness to our customers and our team members.
Our company is planning significant investments in training and development for the coming year, not only in technical training but leadership training and career development.
What is the best advice you've ever received and how did their advice impact you/how you ran your business?
The best predictor of future behavior is past behavior, given the same environment. Change the environment and you can change behavior. This has impacted how I lead Woodard because the environment is the #1 thing I focus on.
Which new or existing industry trends do you believe will be the most popular next year, and which existing trends do you believe will become less popular?
Drones will become ubiquitous in our industry soon.
How were you introduced to GuildQuality, and what made you decide to become a member?
I was introduced to GuildQuality through an Internet search, and I chose to become a member because of validation of good service from industry friends. We really wanted a trusted, independent third-party source to get good, reliable customer feedback. GuildQuality fit the bill.
How has GuildQuality directly impacted your business? 
We have a clear measurement of customer satisfaction that we can all agree on, instead of using one job or one experience to blanket our whole operation.
What do you like to do in your free time?
I enjoy cycling, cooking, exploring new cities with my wife, walking, wondering, playing Pokemon with my son, riding bikes with my daughter, and date nights at new restaurants with my wife.
If money were no object, what would you be doing with your time?
I would create an environment where I could lead people and help them grow…while riding my bike 🙂
Here are a few examples of their work:
---
Guildmembers, want your own interview? Let us know! New to GuildQuality? We'll survey 20 of your customers for free. 
Are your customers telling you the whole truth?
Let's find out
Get started