Announcements
Guildmembers
Guildmember Spotlight: Renewal Design-Build
April 17th, 2017 by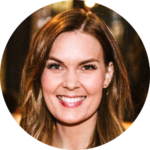 Company: Renewal Design-Build
Name: Peter Michelson
Title: CEO & Co-Owner
Years with GuildQuality: 10
---
What's the story behind Renewal Design-Build?
I founded Renewal Design-Build in 2001 and my brother, David Michelson (President) joined me in 2004. Renewal Design-Build is a full-service design-build firm that specializes in the renovation of older homes but offers a wide variety of remodeling services – anything from kitchens and master baths to additions and whole-house renovations.
What inspired you to start the business?
As a fourth generation construction professional, I grew up helping out with the family business in Boston and later worked as a carpenter for various remodeling companies in San Francisco and the Hudson Valley region.

After graduating from the University of Michigan with a B.A. in history, I spent time working in San Francisco for several firms on a variety of construction projects, including high-rises, historic restorations, and remodeling projects. Next, I traveled extensively in Asia and taught English in Taiwan. Once I returned to the U.S., I earned received an MS degree in education and became a teacher at the Waldorf School of Atlanta.
Then, during my last year of teaching middle school, I was a new father, and I spent six months soul searching with the help of the book, "What Color is Your Parachute?" to help determine my next career move.
It became apparent that following an entrepreneurial path, returning to my family's roots in construction, and developing systems for exceptional customer service was my destined path.
So, in 2001, I "retired" from teaching and used my family background, Waldorf education, and prior work experience to begin a new endeavor: starting Renewal Design-Build, an Atlanta home remodeling company.
How has Renewal Design-Build changed in the last several years? 
Over the last ten years, we've transformed from a build-only company to an exclusive design-build firm. Today, we only build our own designs and we only design for projects our team will build. In just the last year, we've worked hard to sharpen our design/build process and create an even better experience for our clients.
When it comes to the success of your business, what's important?
Thrilled team members.
Thrilled clients.
If we achieve 1 and 2, we also achieve our profit goals.
What do you find most rewarding or challenging about your industry?
Most rewarding – making a real difference in homeowners lives by adding to or transforming their most personal spaces.
Most challenging – Managing homeowners' expectations.
What are you most excited about for the upcoming year?
The lack of available housing stock for sale is driving more homeowners to stay put and remodel, creating a lot of opportunity for us.  
What's the best advice you've ever received?
Stay focused – don't try to be all things to all people. In our case, we specifically focus on custom renovations, rather than spec building, handyman services, etc.
Which trends do you think we'll see more of this year?
For one, I expect we'll see more two-tone kitchen cabinets, warm brushed metals (bronze, rose gold, etc.), dark architectural accents (navy, black), and geometric patterns. Also, better connections between indoor and outdoor spaces.
When and how were you introduced to GuildQuality?
I decided to become a member of GuildQuality after meeting Geoff Graham, back in 2007 at an event. During this time, I had also just finished reading "The Ultimate Question" by Fred Reichheld, which is about the importance of treating customers so well they become loyal promoters of your business. GuildQuality provided, and continues to provide us with a tool that makes measuring customer happiness incredibly easy.
What do you like or value most about GuildQuality?
For one, the high level of professionalism.
Plus, GuildQuality's surveying gives us an objective way to gather and track customer satisfaction, and therefore improve our processes and standards in order to provide a better overall customer experience.
Today, we use our GuildQuality client satisfaction scores to market our company to potential clients. And, we also have an internal bonus system where employees are rewarded based on survey results.
What do you like to do in your free time?
I love spending time with my family – I've coached both of my sons' baseball teams. I also enjoy participating in triathlons, fishing, and being a part of the local Rotary.
If money were no object, what would you be doing with your time?
If money were no object, I would spend time helping those less fortunate. I would volunteer for a non-profit organization that focuses on providing clean water and reducing the spread of waterborne illnesses overseas.
---
Check out a few of Peter's completed remodeling projects! 
---
Guildmembers, want your own interview? Let us know! New to GuildQuality? We'll survey 20 of your customers for free. 
Are your customers telling you the whole truth?
Let's find out
Get started