Announcements
Guildmembers
Guildmember Spotlight: Payne & Payne Builders
November 15th, 2017 by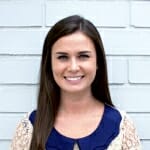 Congratulations on 10 years in our Community of Quality!
Name: Mike Payne Jr.
Title: Vice President of Operations
Years with GuildQuality: 10
---
When was Payne & Payne Builders founded and what exactly does your company do/specialize in?
Payne & Payne Builders was founded in 1993. Our brand is most known for our custom homes, but we now offer architectural & interior design services, semi-custom homes, and remodeling services. The diversification in semi-custom and remodeling allows us to offer our services and build process options to nearly any client, while the architectural & interior design services allow us to provide our clients a full service and seamless design/build experience.
What was the inspiration for starting Payne & Payne Builders?
Payne & Payne was started with the mission to provide one-of-a-kind custom homes that stood out from the competition both architecturally and in the homebuilding experience.
How has your company changed over the last 10 years?
From the outside, the biggest changes are our architecture & interior design, semi-custom homes, and remodeling. From an internal perspective, we've built an all-star team with a culture of constant improvement. We are always working to improve our systems and building experience to ensure we remain industry leaders.
When it comes to the success of your business, what's most important to you?
Although it sounds cliché, we know that our client's satisfaction is paramount to our success. Being a relatively large local builder working with people in and around the communities where we live, we know that our future is based on what our clients say about their home and their experience with our team.
What do you find most rewarding and most challenging about your industry or line of work?
Our brand has become such that folks in our community dream of owning a Payne & Payne home. They recognize the difference in the details, quality, and process. We often see homes that are being sold advertised as Payne & Payne built homes. Realizing the strength of our brand is both fulfilling and encouraging.
When it comes to the success of the business, what do you think is most important and why? 
Proactive communication is probably the most important aspect of our industry. We are as much in the communication business as we are the construction industry. The effectiveness of communications between teammates, clients, and trade and supplier partners has a substantial impact on how a project goes.
When/how were you introduced to GuildQuality, and why did you become a Guildmember?
We learned of GuildQuality in an NAHB Builders 20 Club. We found the service to be a simple and effective way to get candid feedback from our clients.
What do you like or value most about GuildQuality?
We use feedback patterns to help us identify improvement initiatives, which is very useful. We also use our GQ profile page for our testimonials. This works great because it is always current and includes candid feedback, which keeps it real.
What do you like to do in your free time?
I enjoy traveling and spending time outdoors. This is a busy and often chaotic industry. Getting away to spend quality time with our families is important to all of us.
---
Guildmembers, want your own interview? Let us know! New to GuildQuality? We'll survey 20 of your customers for free. 
Are your customers telling you the whole truth?
Let's find out
Get started