Announcements
Guildmembers
Guildmember Spotlight: Just Basements
November 17th, 2017 by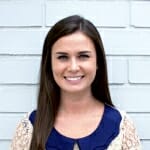 Congratulations on 5 years in our Community of Quality!
Name: Norm Lecuyer
Title: President
Years with GuildQuality: 5
---
When was Just Basements founded and what does your company specialize in?
Just Basements has been in business since 1999 and it specializes in high quality/high design basement renovations.
What was the inspiration for starting Just Basements?
The owner, Norm Lecuyer, finished his first basement when he was 7 years old with his father and spent a lot of his youth downstairs with family and friends. At a very young age, he recognized this could be a great space to spend time.
How has your company changed over the last 5 years?
We have grown to a multi-million dollar enterprise creating award-winning finished spaces for our customers. Due to pressure from many happy past customers, we expanded our company into an upstairs division; ARTium Design Build Renovation.
When it comes to the success of your business, what's most important to you?
I love when a project comes together smoothly from design to final walkthrough. Happy teams and happy customers make for a successful business.
What do you find most rewarding and most challenging about your industry or line of work?
It's two-fold; I have always loved creating great living environments for our customers, but I have also enjoyed building a great team of outstanding people.
Who do you admire most in your industry and why?
I admire the many successful renovation/remodeling owners I have met over the years from being involved with great organizations like Remodelers Advantage and GuildQuaility. It's a tough job to be successful in this industry. Remodeling company owners have to be multi-talented, driven people to even survive.
When it comes to the success of the business, what do you think is most important and why? 
Communication is by far the most important part of what we do. Other great things will follow like trust and value, but if you do not communicate well with your customer, you will fail.
What is the best advice you've ever received? Who was it from and how did their advice impact you/how you ran your business?
My father always taught me that hard work will conquer all issues. This has served me well throughout my life, both personally and in business. It is tremendously difficult to be an entrepreneur. It takes a lot of hard work, dedication, and personal sacrifice to get a business up, running, and hopefully to a point where you no longer need to work quite as hard as you used to.
Which new or existing industry trends do you believe will be the most popular next year, and which existing trends do you believe will become less popular?
Big basement renovations have always been popular with our customers. It's what we do. I think there is an emerging trend, however, of creating an exceptional living space by engaging a design-build firm to take that valuable real estate to the next level.
I think people will continue to move away from the old school, contractor concept of renovating their home. The modern homeowner is progressive, tech-savvy, and is willing to pay for a quality project completed by a professional firm. They are willing to invest in their home wisely, including hiring the right team to design and build their dream.
When/how were you introduced to GuildQuality, and why did you become a Guildmember?
I was introduced to GuildQuality by several of my peer mentor group colleagues in Remodelers Advantage. We had always completed exit interviews with our customers but did not feel we were getting the full benefit of the process. We didn't feel that people were comfortable enough to tell us what they really thought. GuildQuality was an obvious solution to this issue.
What do you like or value most about GuildQuality?
The team pride my whole company feels when we are given a great review by one of our customers. We work hard to be a great company and this is a way to show our people the appreciation and praise they deserve for a job well done.
What do you like to do in your free time?
We spend a lot of time at our cottage which is on a beautiful lake in Quebec. I enjoy boating, fishing, skiing, and relaxing. It is my favorite place in the world.
If money were no object, what would you be doing with your time?
I would be building something at my cottage….just for me though.
---
Guildmembers, want your own interview? Let us know! New to GuildQuality? We'll survey 20 of your customers for free. 
What's your recommendation rate with your customers?
Find out
Start surveying