Announcements
Guildmembers
Guildmember Spotlight: G. Fedale Roofing and Siding
August 20th, 2017 by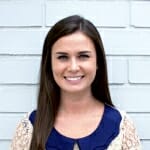 Five-Year Anniversary Interview
Company: G. Fedale Roofing & Siding
Name: Allen Fedale
Title: Vice President
Guildmember Since: August 2012
---
What is the story behind G. Fedale Roofing and Siding?
My brother, Glenn Fedale, founded the company in his garage in 2002. My brother Adam and I were also working in the construction industry at the time. When Glenn took the plunge to start his own business, we joined in and haven't looked back since. Our company specializes in exterior renovations such as roofing, siding, windows, doors, and gutters. We also now provide interior services including paint, high-end carpentry, and kitchen/bath renovations.
What was the inspiration for starting G. Fedale Roofing and Siding?
Glenn has always been a true entrepreneur. He loves a good challenge and he loves to create things. With G. Fedale Roofing and Siding, we found that we could provide excellent service, deliver quality installations, offer the best warranties, and build a company that was meaningful based on our core values. We love what we do!
How has the company changed over the last 5 years?
We have grown tremendously over the last five years in terms of geographic location, new offices, and increased revenue. More importantly, we have grown in our ability to impact the community in a positive way. We have a great company culture and that affects how we treat our customers – with kindness and respect.
How do you measure success? 
Making money is one of the most important aspects of any business, but for us, success means much more than that. We seek to treat others well and operate in accordance with our core values. One way we do this is through our Roofs from the Heart Foundation. This program allows us to provide new roofs for families in need on a regular basis. Giving to others is one of our greatest aspirations.
What do you find most challenging about your industry or line of work?
There are many challenges in the construction industry. Sometimes, we come across issues during the middle of a project that have to be addressed. Opening up a roof often reveals unexpected complications and we must adapt to the situation. I am deeply grateful that we have a team that can respond quickly, communicate well with our customers, and find appropriate solutions.
Another challenge is that contractors haven't always had the best reputation. Successful businesses are built on trust. We've worked very hard, over many years, to build credibility and conviction for our brand.
"Trust is a highly esteemed treasure that must be protected. At G. Fedale Roofing and Siding, we say what we do and we do what we say."
What do you find most rewarding about your industry or line or work?
I admire the fact that we get to see results. It is a real joy to finish a project and see the response from the homeowner. When our customers are happy, we are happy! We truly admire and appreciate our customers.
Which new or existing industry trends do you believe will be the most popular next year?
Hardie Fiber Cement Siding in on the rise as more and more homeowners realize the value. It's a great alternative to stucco and is highly rated by most respected contractors.
When were you introduced to GuildQuality, and why did you become a Guildmember? 
We were introduced to GuildQuality a few years ago and decided to become a member because of our passion for demonstrating integrity and building trust with our customers. It's one thing to say that we are trustworthy, but it's another to hear it from a third-party who listens to our customers.  GuildQuality is a great asset to our company's reputation.
What do you value most about GuildQuality?
GuildQuality does a great job getting honest thoughts and perspectives from our customers. We then use that feedback to affirm the value of our company and improve the overall quality of our service. Countless homeowners trust that we will provide them with an exceptional experience, and once their work is complete, GuildQuality is there to make sure they received nothing less.
What do you like to do in your free time?
I love my family. My wife and I have 3 young children. Nothing brings me greater joy than to be with them and enjoy time together. I am thankful that we are building a future for them that is bright!
Who is your biggest inspiration?
My father, Glenn Fedale Sr., and my amazing mother devoted their lives to providing for me and my 10 siblings. The hard work and determination they instilled motivates us to do the same for our families.
If money were no object, what would you be doing with your time? 
I'm not sure. We certainly enjoy the beach and traveling to new places. But quite honestly, I would still need to be involved in something that helps others around me. My brothers and I are committed to making the world a better place…one home at a time!
---
Guildmembers, want your own interview? Let us know! New to GuildQuality? We'll survey 20 of your customers for free. 
What's your recommendation rate with your customers?
Find out
Start surveying