Announcements
Guildmembers
Guildmember Spotlight: Direct Build
January 25th, 2017 by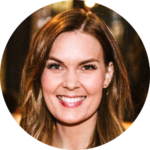 Company: Direct Build
Name: Robert Hames
Title: Founder and President
Years with GuildQuality: 5
Likes: Writing songs on the guitar, golf, tennis
---
When was Direct Build founded and what exactly does your company do/specialize in?
We formed Direct Build in late 2007. From the beginning, we marketed our company as a design/build firm, offering complete solutions for all residential construction needs. Overall, kitchens, baths, basements, and room additions account for the majority of our business.
What inspired you to start your company?
Prior to 2008, we were building high-end spec housing and developing subdivisions for luxury homes and active adult communities. After building over 400 houses in the Atlanta market, that segment of our market was virtually non-existent from 2008 to 2012. We had always offered remodeling services, so in 2008 we decided to focus on the remodeling market.
How has Direct Build changed in the last several years? 
Our growth rate has been fairly steady at 20% to 25% per year. At first, (in terms of production), we were primarily a sub-contract based company. Now, we have five in-house crews to perform all phases of our projects. However, we still use subcontractors to complete certain phases of some larger projects or to handle an overflow of jobs during our busiest periods.
When it comes to the success of your business, what is most important to you?
Maintaining the highest quality construction and service. Our slogan is, "Making our clients lives better, one project at a time."
What do you find most rewarding and most challenging about your industry?
Seeing pure happiness on the faces of our clients when their projects are complete is what I find most rewarding. On the flip side, finding enough skilled labor to fund growth expectations is most challenging, in my opinion.
Who do you admire in your industry and why?
I admire and appreciate the owners who truly take the time to provide the highest quality design, rather than those who are purely motivated by profit and are just cranking out projects to create high volume.
In short, I believe that clients deserve our best efforts to improve their living environments.
What are you most excited about for your industry for 2017?  
I have a sense that new construction home building will level out in 2017 and there will be more quality tradesmen and women available for growth in our industry.
What is the best advice you've ever received? How did this advice impact you/how you ran your business?
Be aware of the marketplace trends

Be willing to change when needed

React quickly

Avoid analysis paralysis!
As such, we developed an open door policy to management, and we encourage all staff members to offer their ideas and suggestions on how they think Direct Build could improve in any area.
What are a few valuable lessons you've learned since starting your company?
Create a solid business plan as well as a strategy to pre-qualify all prospects, in order to make sure they're not only a good fit for your business, but that you're also a good fit for them.
Which new or existing industry trends do you believe are increasing in popularity, and which existing trends do you believe are becoming less popular?
More Popular:
Barrier-free shower entries

Ship Lap siding on interior walls

Shaker-style cabinets in kitchens
Less Popular:
Fewer and fewer requests for home theaters and wine cellars
When and how were you introduced to GuildQuality?
I learned about GuildQuality through trade publications and in 2009 through associated vendors, such as Remodelers Advantage.
What do you like or value most about GuildQuality?
I like the way GuildQuality promotes the brand. Without the confidence of the public, your reputation becomes diluted, and with so many review mechanisms in the marketplace, it will be increasingly important for GuildQuality to stay relevant.
How has GuildQuality directly impacted your business?
Having the link to our reviews on our website is critical because we encourage all of our customers and potential customers to go to our site and check out our reviews. That alone makes it worth the price of admission.
If money were no object, what would you be doing with your time?
I would consider designing and manufacturing high tech construction components to improve the quality of construction materials.
---
Guildmembers, want your own interview? Let us know! New to GuildQuality? We'll survey 20 of your customers for free. 
What's your recommendation rate with your customers?
Find out
Start surveying