Announcements
Guildmembers
Guildmember Spotlight: Dale Koontz Builder
November 4th, 2017 by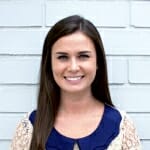 Name: Scott Koontz
Title: Co-Owner
Years with GuildQuality: 5
---
When was Dale Koontz Builder founded and what exactly does your company specialize in?
Dale Koontz Builder was founded by my father, Dale Koontz, in 1973. We are a custom home builder and remodeler serving clients in the Quincy, IL area who value professional service and integrity.
What was the inspiration for starting Dale Koontz Builder?
Before my dad started the business, he swung a hammer and worked for a local builder. There were a few things that he felt could be done better than his current employer was doing, and he decided that the best way to accomplish that would be to start his own business.
How has your company changed over the last 5 years?
My brother and I have really shifted the organization over the last 5 years. We have taken on a larger number of remodeling projects, as it seems that's what our market is calling for. We also have invested heavily in human resources to support the field operation. In the last 5 years, we have added a salesperson, an estimator, a property manager for our rentals, and a full-time office manager.
When it comes to the success of your business, what's most important to you?
First and foremost, we work very hard to guard our reputation. Obviously, profitability is important, but we won't do something that will tarnish our reputation in the long run for short-term profits.
What do you find most rewarding and most challenging about your industry or line of work?
I had a career in a different field before joining the construction industry, and I was surprised when I got in the building business by the sense of satisfaction that comes from creating something with your hands –it's a great feeling! I think one of the biggest challenges is the negative stereotyping that contractors deal with. We are portrayed as lazy, slow, dishonest, or all of the above. A few bad apples have left the public with a bad taste, and it's up to the rest of us to do our best to represent our industry positively.
Who do you admire most in your industry and why?
It's not one person or company – but I admire all those folks who are trying every day to get better. Whether it's reading books or attending seminars or trade shows, the people that want to do better work tomorrow than they did yesterday have my respect.
When it comes to the success of the business, what do you think is most important and why?
Treating people the right way! Whether it's your customer, your subcontractor, or your employee, you have to be honest and fair in your dealings. When you regularly do that, you are on your way to success.
What is the best advice you've ever received?
"If you can't get the house built, nothing else matters." This is something my dad says. To me, it's a reminder that our work is not about the office, job title, advertising, or insurance. The number one thing is the product. The other things are important, but without an excellent product (and the people that actually build that product with their hands), then you have nothing.
Which new or existing industry trends do you believe will be the most popular next year, and which existing trends do you believe will become less popular?
It seems like there's still life in the "modern farmhouse" style in our area for a while longer. As far as less popular, I think the gray paint trend will take a new direction.
How were you introduced to GuildQuality, and why did you become a Guildmember?
We are part of a peer group with other builders from around the country (NAHB's Builder 20 Clubs – check them out!). One of the other builders was telling about the surveys they did. We looked into it and decided to try GuildQuality for ourselves.
What do you like or value most about GuildQuality?
We always thought that we ran a good business, but getting feedback from our customers through an independent, third party has given us deeper insight. As strange as it may seem, I appreciate the rare response that we get telling us about something we did NOT do well, more than surveys with all '4's. When we are willing to ask and listen, we learn a lot from our shortcomings.
How has GuildQuality directly impacted your business? 
Some of the changes to our business over the last 5 years have been direct results of customer survey responses. The simple act of surveying each customer has helped us be more customer-focused overall.
What do you like to do in your free time?
In my free time, I enjoy spending time with my family, including my 2 beautiful granddaughters (and the 2 granddogs). I follow my favorite sports teams, in good years and bad, and I enjoy tennis with a regular group. I love to see new places, near and far, and enjoy an annual trip to Florida to visit with my Mom and Dad who winter there.
---
Guildmembers, want your own interview? Let us know! New to GuildQuality? We'll survey 20 of your customers for free. 
Are your customers telling you the whole truth?
Let's find out
Get started