Announcements
Guildmembers
Guildmember Spotlight: Signature Home Services
March 28th, 2017 by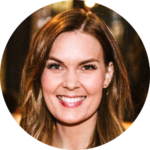 Company: Signature Home Services
Name: Robin Burrill
Title: Co-CEO, Interior Designer
Years with GuildQuality: 10
---
When was Signature Home Services founded and what exactly do you specialize in?
My husband (Rob) started Signature Home Services in 1995 after Rob had to get a business license to pull a permit! Today, we are a design-build remodeling company. We take our clients' wants and needs and use them to create their dream home.
Although the majority of our projects are kitchen and bathroom-related, we often renovate other areas of the home at the same time. Sometimes it's an entire addition, and sometimes it's simply 'rearranging' a room so that it makes more sense for the homeowner's lifestyle.
What inspired your husband to start the business?
Rob has worked in or around the remodeling industry his entire life. Growing up, he learned all about flooring and trim from his father. After the Marines, he became a firefighter/paramedic and later an ER nurse. Due to his shift work, Rob had a lot of free time, so he decided to go back to what he's always known – remodeling. At first, Rob primarily did small projects for coworkers and friends only, but over time, the amount of work grew and grew, as did his business. Once I joined him, we were able to focus on the design/build aspect of the business, and really walk our clients through every step of the project.
How has Signature Home Services changed in the last several years? 
Over the years, Signature Home Services has gone through enormous change; our typical client, our average job size, and even our approach to life in general (which our business reflects) have all changed over time. Since Rob and I have been in business, our country experienced the largest financial crisis we've seen in our lifetimes. Although it didn't slow our business, it definitely impacted us. Our average job size grew significantly, and we had to adapt business-wise to accommodate these larger projects.
With the challenges we've faced in the last couple of years (i.e. personal health issues) the last year especially has been a time of reflection and of growth; we have a renewed drive to truly brand ourselves as the BEST husband and wife remodeling team in our market!
When it comes to the success of your business, what's important?
For us, being successful means that our clients turn to us for all of their home needs – anything from another remodeling project to a small repair.
And, even more importantly, that they tell all their family and friends about us! Many of our clients have become good friends, which is, of course, the biggest compliment we could possibly have!
What do you find most rewarding/challenging about your industry?
For one, all of the wonderful people we're able to meet and work with; seeing this industry continue to grow is very rewarding. I also enjoy the constant learning the remodeling industry requires! As for what's most challenging, I'm sure I'm like many others when I say…
HGTV (We call it remodeling porn!)

Lack of qualified tradesmen

Disreputable remodelers, contractors, etc.

Lack of understanding of cost from homeowners
Who do you admire in your industry and why?
This may sound like I'm tooting our own horn, but I admire my husband Rob, so much. He's the most honest person I know. Rob takes such pride in the work that we do and refuses to cut corners, even if that means walking away from a job (which he's done before when something didn't feel 'right'). He always puts our family first, and I know he would do anything in his power to defend and provide for us.  
What's the best advice you've ever received?
I'd have to say that everyone we've ever met in our industry has made some sort of an impact, but being part of Remodelers Advantage for several years has really impacted our company the most. To this day, I remember Jim Strite telling me that whenever he spoke with a prospect, he'd tell them to double or even triple whatever they thought their budget would be because things almost always cost most and never go as expected. After all these years, his words have held true!
What are you most excited about for the upcoming year?
I'm really excited about growth – not just for us – but for our industry.
The kinds of products manufacturers are finally investing in and producing is amazing. After the housing crisis, manufacturers really didn't invest in any new products. Now that they are, we're able to provide so much more for our clients – which is so exciting!
Which existing trends do you think we'll see more and less of this year?
This really depends on which part of the country you're in. First, I believe technology will play an even larger role in our industry. I also think we'll continue to see a more transitional design (and a more contemporary look in some regions), more color in appliances (YAY!), and hopefully the gray trend will become more 'greige!' As an interior designer, I lean more towards transitional or contemporary design. I love the fact that appliances aren't stainless steel anymore because the monochromatic look with the overdone gray is B-O-R-I-N-G!
When and how were you introduced to GuildQuality?
Geoff Graham introduced us to GuildQuality at a Remodelers Advantage meeting. We had conducted our own surveys already, but after receiving our first round of GuildQuality customer survey responses, we were sold. The info we're able to collect through GuildQuality's surveying system tells us exactly where we need to improve and where we're excelling. In fact, I remember getting low scores on cleanliness on a few of the very first surveys we ever conducted. Well, let me tell you, cleanliness is definitely not a problem anymore! Aside from that, the feedback is also great for our employees and tradesmen who work with us.
What do you like or value most about GuildQuality?
GuildQuality is our partner in business. If we ever need anything, all we have to do is pick up the phone and we're greeted with a happy voice on the other end – and a hug from those who've been there a long time and know us well. In fact, we've become great friends with some of those individuals.
To us, GuildQuality isn't just about getting more business, it's about building a relationship.
What do you like to do in your free time?
Free time – you realize we're business owners right?! No, seriously, Rob LOVES to play golf, and although he tolerates my LOVE of the beach, we both love traveling, gardening, and going to the movies. At the end of the day, family time is the most important time for us…which includes spending time with our six dogs!
If money were no object, what would you be doing with your time?
Being with family…being at the beach…Rob would play golf and learn to fly…traveling the world…and adopting/saving all of the abandoned dogs!
---
Check out a few of Robin and Rob's completed remodeling projects! 
---
Guildmembers, want your own interview? Let us know! New to GuildQuality? We'll survey 20 of your customers for free. 
Are your customers telling you the whole truth?
Let's find out
Get started