Announcements
Guildmembers
Guildmember Spotlight: Contract Exteriors, LLC
December 15th, 2016 by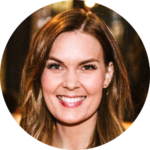 Company: Contract Exteriors, LLC
Name: Randy Hann
Title: President
Years with GuildQuality: 5
Likes: Golfing, watching Ohio State football
---
When was Contract Exteriors founded and what exactly does your company do/specialize in?
We started in December 2009, and we specialize in roofing, siding, windows, and decking.
What inspired you to start your company?
For a long time, I worked for a large national builder. When I left, I was a purchasing manager, and I felt as though there was a void in the Myrtle Beach marketplace when it came to exterior contractors. It just felt like there was something missing – especially on the business development side.
A couple good friends and family pushed me off the cliff I suppose, and that's when I started my company – now several years ago. It's been a whirlwind, but it's also the best decision I've ever made.
How has Contract Exteriors changed in the last five years? How about in just the last year?
Not even five years ago, we had only seven employees, including myself. Today, we have 60 employees, and I have a business partner. We started out doing a little bit of exterior remodeling only, and now, that's just one piece of our business. Now, in addition to remodeling, we also do new construction.
When it comes to the success of your business, what's most important to you?
For one, the experience we give our customers. Plus, having employees who truly believe in our company's mission and goals. At the end of the day, it's not what I do and say that makes us successful, it's really what my team says and does.
How were you introduced to GuildQuality, and how has GuildQuality impacted your business?
I was introduced at the James Hardie Summit. The #1 thing GuildQuality has done for our business is help us understand our customers from a total perspective. We've learned that just because our customers might love some of our employees, doesn't mean there isn't room for improvement. People open up a lot more on surveys, and those answers and comments help my employees and me become a better team every day.
What do you find most rewarding and most challenging about your industry?
Balancing two different business models – new construction and remodeling – while reaching our overall business goals, can be challenging. However, in this industry, turning our customers' visions into reality, and meeting their home exterior needs is incredibly rewarding, as is seeing our employees enjoy the benefit of when things are done right.
Who do you admire most in your industry, and why?
There have been so many different businesses we've met through the Certified Contractors Network, as well as the James Hardie Summit. I've also worked with several mentors from Twin Cities Siding. Honestly, we've met countless great people over the years – all of whom have helped us get where we are today.
What are you most excited about for the remodeling industry for the upcoming year?  
For one, the team we've grown into is definitely something we're excited about. Also, the unknowns about what's to come in 2017 is now less unknown, which means we can really start planning.
What is the best advice you've ever received? Who was it from, and how did their advice impact you/how you ran your business?
"It's not about the product, it's about the experience you deliver to your customers." Keeping that advice in mind, I ask myself "What do we (as a company) do to make ourselves stand out from the competition?"
Also, a boss I had when I worked at Centex Homes and Scott Siegel (from Certified Contractors Network) both told me "Always know your costs." When we know our costs, we know exactly what we can do with our business, and what our business can offer, which means we can meet our goals when it comes to what we can really give our customers.
What lessons have you've learned since starting Contract Exteriors?
No detail is too small

Construction cannot be a reactionary business
Which new or existing trends do you believe will be the most popular next year, and which do you believe will become less popular?
I think we'll continue to see more sales processes move to a digital platform. Technology is advancing, information is more accessible, and consumers are more informed/educated than ever before, so the way sales was done five years ago is not the way it should and will be done over the next five years. Product wise, consumers want and expect more value from whatever they're purchasing, which means manufacturers need to deliver better and more marketable products.  
If money were no object, what would you be doing professionally?  
Honestly, I'd still be working in construction; I love putting things together and seeing the end result. Even if money were no object, I'd be doing this. Basically, what I do now is exactly what I want to be doing.
---
Guildmembers, want your own interview? Let us know! New to GuildQuality? We'll survey 20 of your customers for free. 
What's your recommendation rate with your customers?
Find out
Start surveying