Announcements
Guildmembers
Guildmember Spotlight: Byers Enterprises
February 28th, 2017 by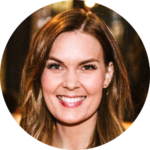 Company: Byers Enterprises
Name: Ray Byers, Jr.
Title: Operations Manager
Years with GuildQuality: 5
Likes: Mountain biking with the family
---
When was Byers founded and what exactly do you specialize in?
In 1987, my father started the company as a roofing contractor, and at the time, our primary focus was commercial work (rather than residential). However, in the early 90s the residential portion of the business started growing, and in 1995 we bought the LeafGuard product. Today, we are a Master Elite Contractor with GAF, a Platinum Contractor for Owens Corning, and an Elite Dealer for Sunpower. Plus, we install LeafGuard gutters and have become one of the top five LeadGuard dealers in the nation.
What inspired your father to start a business?
My father was installing a roof on my great grandmother's house up in Northern California, and as he was sitting on the ridge looking out over the forest of trees, he decided he no longer wanted to live in the concrete jungle that is Southern California. So, he decided to move the family up to Northern California and get his roofing license.
How has Byers changed in the last several years? 
In the last five years, we've experienced positive financial growth; just last year, our roofing and solar divisions both grew over 200%. It's also been great to see our own team members grow as well, by purchasing new homes and/or adding to their families.  
When it comes to the success of Byers, what's most important?
Keeping a good name in the communities we service and taking care of our team members.
What do you find most rewarding/challenging about your industry?
Finding quality craftsmen. Plus, working in California can be daunting.
Who do you admire in your industry and why?
We have some wonderful friends in this industry that we really look up to and are fortunate enough to have a great open dialog with. These include the Belden organization, Lindus Construction, and our good friend and sales trainer, Rodney Webb.
What is the best advice you've ever received? 
"Follow a sales system." – Rodney Webb, Sales Trainer at Byers. 
When and how were you introduced to GuildQuality?
We were introduced to GuildQuality over 5 years ago. When we became members, our goal at the time was to use the information from our surveys as a report card for our different crews and services. 
What do you like or value most about GuildQuality?
What's most valuable is our crew members knowing exactly how our clients rate them. Over the years, we've had several of our crews believe they were the very best our company had, but when they saw the actual metrics GuildQuality provided, that wasn't exactly the case. Knowing where they stand compared to our other crews have motivated our team members to step up their game and provide the best possible service to our customers.
How has GuildQuality directly impacted your business?
GuildQuality's customer satisfaction surveying has made our business more profitable due to our team members truly understanding what our clients want, which has, in turn, increased the number of our referrals.
If money were no object, what would you be doing with your time?
Traveling with the family and seeing the world.
---
Guildmembers, want your own interview? Let us know! New to GuildQuality? We'll survey 20 of your customers for free. 
What's your recommendation rate with your customers?
Find out
Start surveying