Announcements
Guildmembers
Guildmember Featured Photos: June 2017
June 21st, 2017 by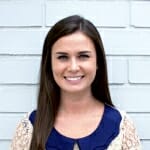 At GuildQuality, we love seeing what our members are up to. One of the best ways to do this is through our photos page. Here, Guildmembers post pictures of recent projects for others to like and share. Every month we choose a handful of these photos and feature them here on our blog.
Check out these awesome projects by our talented crew of builders, contractors, and remodelers:
Redstart Construction Inc.
This stunning renovation by Redstart Construction immediately catches the eye. They created a bright and open space that is perfect for cooking and dining. Since becoming a member in 2016, Redstart Construction has consistently received outstanding customer reviews.
Barnes Building & Remodeling
We love this bathroom remodel by Barnes Building & Remodeling! The combination of earth tones and natural lighting brings a calming presence to the space. It is no surprise that Barnes has a 95% recommendation rating by their customers.
Addison Homes
Backstory: An 80-year-old cabin atop Caesars Head burned to the ground. The owners came to Addison Homes with a request to rebuild it while incorporating sustainable resources, an abundance of reclaimed materials, and the latest energy-efficient features.
The result is a unique mountain retreat that blends yesterday's aesthetic with a modern mix of high-performing comfort, durability and efficiency. Addison Homes is the only company in their region that builds 100% of its homes to the US Department of Energy's Zero Energy Ready Home Standards, the US Environmental Protection Agency's ENERGY STAR® Standard, and the National Green Building Standard.
To see more projects like these, click here. If you would like to be considered for next month's Featured Photos post, send us an email!
What's your recommendation rate with your customers?
Find out
Start surveying