Announcements
Guildmembers
Guildmember Featured Photos: July 2017
July 26th, 2017 by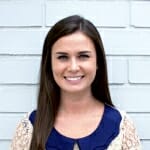 At GuildQuality, we love seeing what our members are up to, and one of the best ways to do this is through our photos page. Here, Guildmembers post pictures of recent projects for others to like and share. Every month we choose a handful of these photos and feature them here on our blog.
Check out these awesome projects by our talented crew of builders, contractors, and remodelers:
Classic Home Improvements
This stunning remodel by Classic Home Improvements is perfect for outdoor entertaining or relaxing! Even on a hot summer day, homeowners and guests can comfortably enjoy fresh air and sunshine. In addition to exterior remodeling projects, Classic Home Improvements specializes in bathroom and kitchen renovations. This year they received the badge for five Consecutive Great Reviews!
Scholl Construction
"This custom built ranch overlooks the beautiful countryside of northern Illinois. With windows on the east side of the home, the owners wake up to stunning sun rises. With the help of Scholl Construction, they are living in their dream home."
Every aspect of this home is charming and delightful, but the enclosed porch is hands down our favorite feature. Since 2002, Scholl Construction has been creating beautiful homes like this one in McHenry County and surrounding areas. Unsurprisingly, Scholl Construction has a 97% recommendation rating on their GuildQuality profile page.
Lifetime Shingles
Lifetime Shingles gave this building and brand new roof to drastically improve it's overall appearance. Lifetime Shingles has been a Guildmaster Award recipient for the past three years because of their ability to consistently deliver superior customer experiences.
---
To see more projects like these, click here. If you would like to be considered for next month's Featured Photos post, send us an email!
Are your customers telling you the whole truth?
Let's find out
Get started