Announcements
Guildmembers
Guildmember Featured Photos: August 2017
August 13th, 2017 by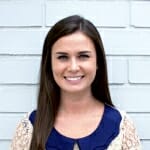 At GuildQuality, we love seeing what our members are up to, and one of the best ways to do this is through our photos page. Here, Guildmembers post pictures of recent projects for others to like and share. Every month we choose a handful of these photos and feature them here on our blog.
Check out these awesome projects by our talented crew of builders, contractors, and remodelers:
Wood Wise Design & Remodeling Inc.
Wood Wise Design & Remodeling Inc. completely revitalized this homeowner's backyard. After raising and staining the ceiling of the deck, they completely enclosed the space to prevent mosquitos from getting in. Before Wood Wise came along, this deck was never used. Now, their clients are able to take full advantage of their beautiful backyard.
Wood Wise Design and Remodeling has been serving homeowners in the Raleigh area since 1990. They provide turnkey renovations, from first design to final trim, and 100% of their work is residential remodeling. Wood Wise is celebrating their 10-year anniversary with GuildQuality this year.
Philbin Construction & Remodeling Co.
Philbin Construction & Remodeling Co. shared these photos from a recent kitchen remodel. We love how bright, clean, and modern this space feels.
Philbin Construction and Remodeling is a full-service design and build firm located in the Chicagoland area. For 26 years, they have helped homeowners turn their remodeling dreams into reality. Philbin Construction and Remodeling recently received the badge for 10 Consecutive Great Reviews.
JOMA Construction
This Aging in Place master bath created by JOMA Construction features a curb-less roll-in shower, reinforced grab handles/towel bars, a shower wand, levered fixtures, a widened door frame, motion sensor lighting, and enough space for a wheel chair to turn around. They made sure their homeowner had a safe and beautiful bathroom to enjoy.
JOMA Construction is an established residential contractor based in Athens, GA. This past year, they were named a 2017 Guildmaster Award winner, and they received the badge for 20 Consecutive Great Reviews!
---
To see more projects like these, click here. If you would like to be considered for next month's Featured Photos post, send us an email!
What's your recommendation rate with your customers?
Find out
Start surveying