Announcements
Guildmembers
Guildmember Spotlight: Breyer Construction & Landscape, LLC
November 30th, 2016 by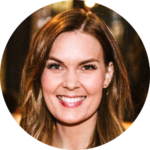 Company: Breyer Construction & Landscape, LLC
Name: Matt Breyer
Title: President
Years with GuildQuality: 10
---
When was your company founded, and what does your company do?
We were founded in 2001 and incorporated a few years later, as we began focusing on "backyard living."
What inspired you to start Breyer Construction & Landscape, LLC?
At the time, desperation and necessity. I had just lost a "safe and secure" job with a local company, less than a month before my wedding. I realized that if I wanted stability (or at least to know what was coming at me), I'd need some independence…so I started the company.
How were you introduced to GuildQuality, and how has GuildQuality impacted your business?
It was an early remodeling show, I believe. I walked by the booth and started chatting. At the time, the cost was fairly steep for where we were in business, but GuildQuality's services have continued to deliver results we can use to improve who we are and how we do business, and show future clients what our past clients have to say about us.
How has your company changed in the last ten years?
Initially, I was simply "labor for hire" with a few other local contractors. However, I quickly discovered that I enjoyed working directly with homeowners, creating custom solutions to make their lives better. I then began marketing directly to residential clients and hiring staff.
Tell me three lessons you've learned since starting Breyer Construction & Landscape, LLC.
Hire people who are better than yourself at the specific skills needed, for whatever position that needs to be filled. That way, you can trust them, and avoid micromanaging them.
Never stop learning. You don't know everything!
Play to your strengths.
When it comes to the success of your business, what is most important to you?
There are several parts to this. For me, the company needs to be self-supporting; it must meet the needs of our clients (evidenced by positive feedback), as well as the needs of our employees (measured by verbal feedback employee retention). Our business should also be constantly improving, on all metrics.
What do you find most rewarding and most challenging about the residential outdoor construction/landscape industry? 
It's very rewarding to see my employees step forward and "do the right thing" without prompting. I know I can trust them, and that feels awesome. In the industry at large, several times a year we'll meet with prospects specifically because of an article we've written, or how we've handled a past client or concern. Having an "industry reputation" is, I believe, an accomplishment. It took a lot of hard work!
What are you most excited about for your industry for the upcoming year? 
We have several growing industry trade shows and a few new decking products that should dramatically improve the options esthetically, as well as the long-term performance of what we can use to create our clients' dreams.
Which new or existing industry-related trends do you believe will be increasingly popular next year, and which existing trends do you believe will decrease in popularity?
I think we'll continue to see growth towards a more well-rounded outdoor experience, with less focus on the abstract, "I just want a deck," and more on a complete, "I am looking for a destination where I can relax and entertain." It's moving towards more of a lifestyle, and less of an object.
Who do you admire most in your industry, and why?
This is an endless list! The folks at NADRA give far more than they'll ever get recognized for. The early adopters of deck-focused 3D design software, like Shawn Miller, and the impassioned deck-business professionals, like Greg DiBernardo, who obsess over improving best business practices and systems, come to mind as well. Both have challenged me many times to "up my game."
What is the best advice you've ever received? Who was it from and how did their advice impact you/how you ran your business?
Again, there has been a lot that's been helpful, from a variety of advisors! A business coach once told me to stop worrying about my current clients – that I needed to hand them off to someone who would 100% be focused on "current clients," so that I could give 100% of my attention to "future clients." It's simple, but I had never thought about that before, and I was often trying to help a current client with a small question while also focusing on designing a project for a future client. In the process, I wasn't giving my best to either! Hiring professionals for every position in our company has allowed me to "let go" of things I'm not the best equipped for, and focus primarily on where I'm the strongest. Our company and our clients have done better for this.
What do you like to do in your free time?
Well, with five kids I am usually trying to get a nap! Beyond that, I love to read and work around the house. Oh, and I love speed – two wheels or four…you can never get to 60MPH quickly enough!
And finally, if you didn't work in the residential outdoor construction/landscape industry, what would you be doing instead?
The industry doesn't matter as much to me; I like to solve problems. If money were no object, I'd focus my life on eliminating child trafficking worldwide.
---
Guildmembers, want your own interview? Let us know! New to GuildQuality? We'll survey 20 of your customers for free. 
What's your recommendation rate with your customers?
Find out
Start surveying