Announcements
Guildmembers
Guildmaster Award 2017
October 26th, 2016 by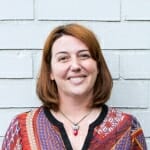 We are pleased to announce the call for entries for the 2017 Guildmaster Awards. The Guildmaster Awards recognize exemplary customer service among our membership of quality-minded builders, remodelers, developers, and contractors.
The call for entries will close on November 30, 2016, and we will announce the winners in March of 2017.
As in prior years, members who survey all of their customers (see the detailed qualifications for allowed exceptions), achieve a recommendation rate of greater than 90%, and have a high survey response rate will qualify to win an award. I urge you to read the complete details here, and please don't hesitate to contact our support team with questions.  We can be reached by phone, toll-free, at 888.355.9223 (ext 2) or by email via support@guildquality.com.
The application page for the 2017 Guildmaster Awards is in the Marketing section of your account. Click here to apply, and thank you for being a member of our community of quality!
What's your recommendation rate with your customers?
Find out
Start surveying