Intelligence
Great Answers: How to easily upgrade the exterior of your home
March 31st, 2017 by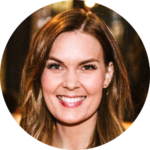 Spring has officially sprung.
Temperatures are rising, flowers are blooming, daylight is sticking around a little bit longer, and homeowners and renters alike are suddenly far more concerned with the exterior appearance of their home.
It's no surprise curb appeal matters most in the spring – that's real estate's busiest season. But amping up your home's exterior doesn't always have to be a time-consuming, expensive ordeal. According to Houzz, simply mowing your lawn, power washing your siding, or planting new flowers or shrubs will instantly give your home a springtime facelift.
We also asked our Crew and Guildmembers what they suggest doing to quickly and easily upgrade the exterior of your home. Here's what Guildmember Chad Bowman, from Lonestar Painting Inc., suggested:
"A very quick and cost effective way to upgrade your home's exterior is a cleaning and color change. Pressure wash to clean it up and paint the shutters and front door. They can remain the same color or pick a fresh new color.  You can also take any old fixtures that have faded over time and paint the metal with a fresh satin or gloss paint – same with metal railings or metal awnings. Possibly a one day job with big results." 
Another Guildmember gave the following advice:
"Besides the painting, which can truly makeover the appearance of a home, I suggest professionally trimming/thinning out the trees and shrubs. Application of weed control and fertilizer to the lawn creates a healthy looking and attractive canvas. Then, add a dose of spring color annuals."
To add your own answer, click here. Or, to see our members' most spectacular outdoor makeovers, click here!
---
Have a question? We've got Answers!
What's your recommendation rate with your customers?
Find out
Start surveying