Intelligence
Great Answers: Renovations & ROI
December 2nd, 2016 by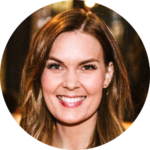 2016 might be nearing the end, but the increasingly-popular home renovation trend certainly isn't. In fact, according to the Leading Indicator of Remodeling Activity (LIRA), Americans are expected to spend 8% more on home renovations/repairs in the beginning of 2017, compared to 2016.
However, when it comes to ROI and home renovations, bigger (and more costly), doesn't always mean better. In fact, some of the most expensive projects, such as adding a master suite, produce the lowest ROI, whereas smaller, less visible upgrades, like adding insulation to an attic, often pay for themselves.
Here's what our Crew members had to say when we asked them what major home renovations produce the best ROI:
"…The biggest bang for your buck generally comes from direct replacement projects. Meaning, if you need to move the systems (plumbing, HVAC etc.) for a remodel, less money is invested into the fixtures and finishes that people get to see."
"…The percentage of ROI varies by region, but, kitchen and bathroom upgrades, including new cabinets and countertops, always top the list. From there, it depends a lot on the house, it's condition, and what you're wanting to do with it."
"If you view the renovations from a Real Estate/Reselling standpoint, the kitchen is the best investment in my opinion. Followed by bathrooms. Kitchens have sold homes. If that is your goal, start there."
To read more about home renovations and ROI, click here.
---
Have a question? We've got Answers!
What's your recommendation rate with your customers?
Find out
Start surveying