Intelligence
Great Answers: Can you paint thermofoil cabinets?
August 9th, 2017 by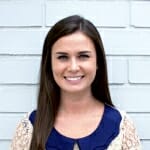 Can you paint thermofoil cabinets, and if so, how?
Thermofoil cabinets, the staple of any modern 80's kitchen, are known for being affordable, easy to maintain, and versatile. Despite the name, thermofoil actually contains no metal. The cabinet is created by vacuum-pressing a thin layer of vinyl onto medium-density fiberboard (MDF). The result is a smooth, seamless finish, that can last for several years.
Unfortunately, there are some downsides associated with thermofoil. Exposure to sunlight, heat from appliances, food residue, and everyday wear and tear can cause peeling and chipping. These elements can also cause yellowing, particularly with white vinyl cabinets. In fact, homeowner Joseph Crea experienced yellowing firsthand. He turned to the industry professionals on GuildQuality Answers for advice on painting thermofoil, and here's what they had to say.
Dennis Gehman of Gehman Design Remodel said, 
"You can paint over thermofoil, provided it isn't peeling. First, ask your local paint store for the correct primer, then apply the finish paint you wish to use. Most of the time, semi-gloss sheen is used on [thermofoil] cabinets."
Jessica Webber of Webber Coleman Woodworks gave similar advice:

"Some of our local painters have had success painting over thermofoil. Make sure you rough up the finish a bit with a fine grit sandpaper to help the paint adhere. Also, talk to your local paint store about the best primer and top coat to use. It might be helpful to actually take a door or drawer front into the paint store."
Emily Leonard of Precision Cabinets, Inc had a differing opinion:
"Unfortunately, you really can't paint over thermofoil. If you don't want to replace all of the cabinets, we usually suggest replacing just the thermofoil on the doors and drawer fronts. The cabinet boxes and faceframes can be repainted to match. This would give the kitchen a whole new look."
Derrek Holland of The Closet Doctor added: 
"Painting will not be a long term solution because it's a smooth, non-porus material. Your best bet is to replace the doors. There are lots of options today that weren't available a few years back. If you really want to, you can order raw MDF doors and have them painted to match the cabinets."
To see other answers to this question, or to add your own answer, click here.
---
Have a question? We've got Answers!
Are your customers telling you the whole truth?
Let's find out
Get started