Intelligence
Great Answers: Kitchen Remodeling Tips
September 26th, 2017 by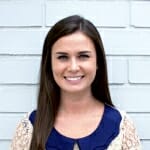 How to pick the best options for a future kitchen remodel.
Remodeling a kitchen is a big deal. There are tons of decisions, measurements, and plans involved. And, more likely than not, there will be a few speed bumps along the way.
In order to be fully prepared for his future remodel, homeowner John Ford asked the professionals on GuildQuality Answers for help. Here's what they had to say.
Marty Brummel of M.K. Brummel answered:
"The best options will really depend on your budget. If you want to have the best possible flow in the kitchen, keep your appliances within a general triangle design. As far as countertops go, I prefer quartz over granite because there is less long term maintenance. The finish on cabinetry is also a detail that can make a huge difference. Glazed finishes are very nice, but they can be expensive. Sometimes custom cabinetry is almost as economical as box cabinets when you factor in the additional labor needed to install box cabinets."
Kara Wilson of New England Design & Construction gave the following advice:
"First, figure out how you are going to use the space. What works about your current kitchen that you would like to maintain? What drives you nuts, and how can you solve that? How you use the space will influence the design of it.

Secondly, take a look at what you can reasonably afford. If you have a very low budget, DIY options may be the way to go. If you have a bit more disposable income, you might look in to hiring either an architect, designer, or design-build company to take a look at the project for you and give you a solid design to base your work upon.

These people will get to know you and your space, and will be able to tailor a layout or design based on your needs and your desires. Some professionals will also cater that design to your budget. Design-build firms usually specialize in this type of approach."
Homeowner Bessie Krueger said: 
"Before starting the process, determine your budget and analyze your requirements. Then, decide if you want to completely change your interior design style or go with existing one. It helps to consider the latest remodeling trends as well."
Martha Fisher from Croixco Contruction answered:
"We always suggest clients first spend some time on Pinterest to narrow down their ideas, since there are so many options available. You don't want to discover what your budget will allow by spending endless hours confusing material selections and company selections.  Next, research online and find three good companies to interview, and then narrow your search down to one. Remodeling is an involved process, so you want to have chemistry with the person you work with. Make sure they will be available throughout the process, not just for the sale."
To see other answers to this question, or to add your own answer, click here.
---
Have a question? We've got Answers!
Are your customers telling you the whole truth?
Let's find out
Get started