Intelligence
Great Answers: What is fiber cement siding?
September 16th, 2017 by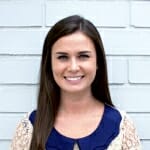 What is fiber cement siding, and how does it compare to vinyl?
When it comes time to install or replace siding, many homeowners struggle with making a decision. Siding is a home's first line of defense against the elements, and it's also the first thing that people see from the curb. With that said, siding often takes up a large portion of a remodeling budget, so it's important for homeowners to inform themselves about the various options that are available.
The most common siding materials today are vinyl, metal, wood, brick, stucco, stone, and fiber cement. For years, vinyl has been the number one choice for homeowners and builders. Recently, however, fiber cement is gaining popularity for its unique benefits. Homeowner Donald Logan turned to the industry professionals on GuildQuality Answers to learn more about fiber cement siding, and here's what they had to say:
Jim Myers of AASI Home Improvement Systems said:
"Fiber cement is composed of 70% concrete and 30% celluoose, cellulose being ground up paper. Both water and cement wick moisture, so be sure to read and follow the instructions when using these products. Leave no surface unpainted or it will draw moisture and deteriorate.

Vinyl is plastic, so it's about half the price. It's easier to install than fiber cement, but don't expect it to last forever. Vinyl melts at 150 to 165 degerees depending on how thick it is, so be careful not to place a grill nearby."
Ben Matthews of BRAX Roofing gave the following advice:
"If you are looking to boost your home's curb appeal while also improving energy efficiency, you should consider getting new siding. James Hardie siding boasts many advantages over traditional siding because it's made with fiber cement. This material is bug resistant, fire resistant and outlasts standard vinyl siding by decades. It's as close as it gets to a zero maintenance home exterior.

James Hardie siding will give your home a high quality appearance, while also being durable and sustainable, making it eco-friendly. One of the most cited reasons why people choose fiber cement is that it will not rot like traditional siding when exposed to humidity and precipitation. Furthermore, James Hardie developed the HardieZone® System, which tailors the composition of your fiber siding to your climate zone.  This advanced system will allow your siding to resist the elements to protect against mold, swelling and cracking."
Clifton Muckenfuss of Carolina Exteriors Plus, LLC said: 
"James Hardie Siding (i.e. Hardieplank) is the best exterior cladding material (outside of true masonry) on the market and delivers the strongest ROI. It's imperative, however, that you get a trained installer to put up this product, as installation issues can cause future problems. Check out this "How It's Made Video" and see for yourself."
To see other answers to this question, or to add your own answer, click here.
---
Have a question? We've got Answers!
Are your customers telling you the whole truth?
Let's find out
Get started