Intelligence
Great Answers: How to treat engineered hardwood floors
November 22nd, 2017 by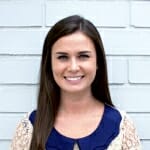 What is engineered hardwood?
Engineered hardwood is a type of flooring best suited for areas of high humidity. Generally, the top and bottom layers are made of 100% natural wood, while the core is made from plywood that crisscrosses in different directions.
What are the benefits?
Because engineered hardwood is made from multiple layers, it is less likely to expand or contract when exposed to changes in temperature. This means it can be used in basements and over concrete floors and radiant heating systems. In addition, engineered hardwood tends to be less expensive than solid wood and it has the same resale value.
How do I clean and take care of it?
With proper maintenance, engineered hardwood can last for several decades. The first step is to remove excess dirt, debris, and dust. Generally, a lightweight vacuum works best. Then, use a liquid cleaner approved by the floor manufacturer. Kyle Martin of BK Martin Construction, Inc. suggests using Bona Hardwood Floor Cleaner. To mask dents and scratches, Tom Myrick of Murphy Bros. Design | Build | Remodel suggests using Aulwood Scratch Cover. 
According to Home Flooring Pros, here's what not to use:
Ammonia or other harsh detergents
Steam cleaners
Scouring pads or steel wool.
To see other answers to this question, or to add your own answer, click here!
---
Have a question? We've got Answers!
Are your customers telling you the whole truth?
Let's find out
Get started