Announcements
Guildmembers
GQ App & Web Updates: April 2017
April 26th, 2017 by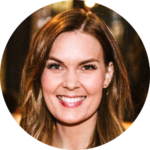 To ensure our users get the most out of the GuildQuality site and app, our development team is constantly creating new features/tools, or significantly enhancing the ones that already exist. Check out our latest updates, below!
---
1. Better search functionality in Crew
A. Prior to searching, a list of popular skills are automatically displayed on search landing page.*
B. If your search doesn't produce results, popular skills will remain visible.
C. If your search does produce results, a list of related skills will also appear.
*Popular skills are selected based on the number of people with that skill and/or endorsement.
2. Approximate project locations on map
To provide an extra layer of privacy to all homeowners, all mapped project locations are now approximate. This means that a project's location on a GuildQuality map will no longer be exact. Instead, pinned projects will appear a few hundred feet from their exact location (i.e. a homeowner's address).
---
Have ideas or questions about our app or site? Email Member Success.
What's your recommendation rate with your customers?
Find out
Start surveying