Announcements
Guildmembers
GQ App & Web Updates: July 2017
July 29th, 2017 by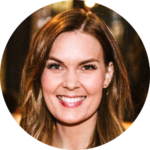 To ensure our users get the most out of the GuildQuality site and app, our development team is constantly creating new features/tools, or significantly enhancing the ones that already exist. Check out our July updates, below!
---
1. Survey Expiration Dates
After several requests from our members, we've recently implemented a new survey expiration process for all surveys. First, if a survey remains unanswered 60 days after a surveyor's last attempt, it becomes 'No Response' or, 'Inactive.' To learn more about Inactive and/or Expired surveys, click here.
2. Crew Accomplishments
To better promote our Crew users' achievements, we've added an 'Accomplishments' section to every Crew profile. Plus, for the Crew users who are NARI certified, we've already added their NARI certification badge directly to this brand-new section (see example below).
3. Crew Hyperlinks
And finally, web URLs included within Crew posts are now hyperlinked. Now, sharing articles, home pages, etc. is easier than ever!
---
Have ideas or questions about our app or site? Email Member Success.
Are your customers telling you the whole truth?
Let's find out
Get started