Intelligence
Gathering customer feedback the GuildQuality way
April 6th, 2018 by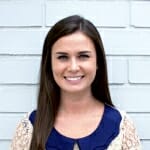 Understanding how you're performing with customers is crucial to your company's success, and gathering feedback from your customers is the only way to truly know what customers like about working with your company and what they don't. If you take the time to collect and analyze this feedback, you'll be able to improve your business and promote your levels of customer satisfaction.
Not sure where to start? This infographic outlines the GuildQuality process for collecting customer feedback and highlights why over 2,000 of the best homebuilders, remodelers, and contractors rely on our customer satisfaction surveying, reporting, and marketing tools to help better their business.
---
If you'd like to see firsthand how the survey process works, sign up for our free trial and we'll survey 20 of your customers at no cost.
What's your recommendation rate with your customers?
Find out
Start surveying