Intelligence
Five ways to use customer feedback in your marketing
February 6th, 2018 by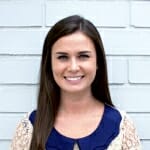 Customer testimonials and reviews are becoming increasingly important in a homeowner's decision-making process when hiring a builder, remodeler, or contractor. Most people won't even see a movie or visit a restaurant without first reading reviews, so there's no doubt they're going to do extensive research when it comes to buying a new home or remodeling their current one.
When potential customers are considering your company for their project, they'll most likely do a Google search to learn more about you. They'll probably find your website, social media sites and a few online review sites. When a prospective customer clicks on those links, you want to make sure they find information that's helpful and honest, giving them a clear picture of what it will be like to work with your company.
We've created a list of five places to utilize customer feedback that will enhance your online reputation and make it easy for prospective customers to find relevant, beneficial information about your business.
On your website
We highly encourage you to place testimonials on your website. It's a valuable resource for prospective customers who want to understand how your company operates. While testimonials can be highly informative, you've got to make sure that those displayed on your website are recent and clearly from actual customers. Testimonials from 5 years ago that you copied and pasted onto your site aren't going to cut it anymore.
If you're gathering feedback from your customers on a regular basis, it won't be difficult to find positive quotes to include on your testimonials page. For those using GuildQuality, our GuildQuality Member Reviews Widget is a simple snippet of code that can be placed on your website to automatically display your most recent customer feedback.
Email communications
Your company is probably sending a lot of emails, both to potential and current customers. Why not use those emails as an opportunity to showcase positive customer feedback? Here's what many of our email signatures look like at GuildQuality:
[Employee Name]
[Job Title]
GuildQuality
(404) 355-9223
marketing@guildquality.com
Read GuildQuality Reviews Here
By linking to our GuildQuality profile page, which displays all of our customer feedback, we're giving everyone we email a chance to read those comments and reviews.
Social media
If you're ever in a pinch and need something to post on Twitter or Facebook, customer testimonials are a fantastic source of content for your social media sites. Mixed in with relevant industry articles and original content, they provide visitors with a firsthand look at how you interact with your customers. Make it a priority for you or someone on your team to take a few minutes once or twice a week to post customer comments on your social sites.
For something a little less time-consuming, check out our GuildQuality Reviews Facebook Tab, which will display GuildQuality customer reviews right on your Facebook Page.

Online review sites
Whether we like it or not, online review sites are here to stay. Instead of ignoring them, we suggest you visit sites like Google, LinkedIn, Facebook, Yelp, and Kudzu and claim your company's profile. While it creates a bit more work to monitor all of these sites on your end, you'll have more visibility into what people are saying about you online, you'll let people know you're still in business, and you'll get better search results.
Once you claim your company's profile, you'll receive a notification (and a chance to reply) whenever someone writes a review about your business. Whether the review is positive or negative, you'll know about it and can take the necessary steps to make the situation right.
Leave-behinds and client packets
While having a positive online presence is important, it's not the only way to make a great impression with a potential customer. When you or someone on your team goes to meet with homeowners who are considering working with your company, bring along something tangible that they can look at and keep. This could be as simple as a folder with an informational flyer, printouts of customer feedback, and a few photos from past projects that are similar to the work the homeowners are looking to have done.
---
To start gathering authentic customer reviews for your business, click here.
Are your customers telling you the whole truth?
Let's find out
Get started