Intelligence
Five tips for growing your home services business
February 28th, 2020 by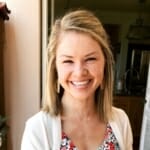 No matter how big a company is, most owners want to see growth. If you own a small home services company, growing your business is even more important. Unlike sellers of products that are susceptible to impulse buys, your business growth depends on developing a strong, ongoing relationship with customers and prospects.
Without this solid base, it can make for difficult times in the small business world. We've put together five ways you can build a strong foundation and take your business to the next level.
1. Look at Your Finances
Every business has room for growth, but the opportunities available to you depend on your budget. Unfortunately, many contractors are focused on the operations aspect of running a business that their financial records tend to get neglected. The longer it takes to figure out what's missing from your records, the more difficult it becomes to resolve these issues.
Once you have better control of your finances and accurate records of cash flow in the business, determine how much money you have remaining for expansion. Are you or your business eligible for loans with favorable terms? If yes, this could help to expand the resources you have available.
Next, determine what is lacking in the business. Do you need more equipment? Are you trying to break into new markets? Is your focus on building stronger relationships with customers to improve repeat business and referrals? Research the costs for all the expansion items and see what your current budget covers without risking high debt levels or low cash flow.
2. Build a Quality Team
As the owner of a home services company, you play an essential role in attracting new business. Your community may know you personally or respect your expertise, however, it's unlikely that you'll be handling all of the work yourself. You need a quality team that can reflect, uphold, and elevate the standards your customers expect.
To attract high performing talent, give prospective employees a reason to choose your company over a competitor. Money is not the only pull factor, especially with younger workers. Many are looking for employers who are willing to invest in their continued growth, offer good benefits, and provide flexibility, particularly when it comes to work-life balance.
After attracting an ideal workforce, focus on retention by building trust with your employees, making safety a priority, and encouraging communication. Employees will know you are looking out for them if you put their safety first. Encouraging communication will also make it possible for employees to air concerns and seek resolutions instead of choosing to leave.
3. Work on Building Customer Loyalty
Loyal customers are the best gift any home services business could ask for. These customers call you first when they need your services and they tell their family and friends to do the same. Some might even share their pleasant experiences with others online or volunteer to take part in ads for your business. Unlike most gifts, however, you must earn loyal customers.
Here are some tips to help you build a loyal customer base:
Do what you say you will, when you say you will.
Reward customers who refer your business.
Highlight customers and their testimonials on your website or social media platforms.
Offer special membership services if it is practical to do so.
Business Insider reports that improving loyalty programs is one of the best ways to ensure your customers never go to competitors. It's also important to focus on general business improvement based on feedback so that customers have an objective reason to keep choosing your business.
4. Join an Industry Association
Every industry and professional field has associations worth joining. You will find organizations that cater to a wide audience, such as the Associated General Contractors of America, but there are also more profession-specific associations. Determining which one is right for you might depend more on your budget and local area than the organization itself.
Some organizations require annual fees, ranging from a couple hundred to thousands of dollars. The larger and more reputable the organization, the higher the fee tends to be. No matter how good the reputation of an organization is, you should attend a few meetings or try to sample their work before committing to an annual membership.
Finally, don't overlook the importance of more informal groups in your area. Sometimes ramping up your community presence can do more for your business than spending thousands of dollars on annual memberships for yourself and your workers.
5. Step Up Your Marketing Game
Regardless of your expansion goals, marketing can help you achieve them. The budget you have helps to better determine your bandwidth for marketing campaigns and strategies. When choosing a marketing strategy, consider what is most important to you. Are you willing or able to make big capital investments now to reap the rewards later?
As far back as 2011, Inc. Magazine found that 86% of people were already using search engines to make purchase decisions. Of these buyers, 40% also relied on the information they found on social media. Since then, the number of people who rely on a company's online reputation to determine if they are worth doing business with has only continued to grow.
Because of this, improving your online presence is a key to growth. Invest in a partner that will help you build a database of genuine customer reviews. This will provide transparency into your team and company's overall performance for any prospective clients to use in their search for a contractor.
The Role Reviews Play
Your growing business needs reliable allies to assist with professional services along the way. Adding a partner that is focused on sourcing high-quality customer feedback, giving your prospective customers an inside look at your company's overall performance, is a service often overlooked, but growing in importance.
GuildQuality has worked with more than 15,000 home services providers to collect feedback on their behalf and strengthen their online presence. Is this a service you believe could benefit your business? Reach out to GuildQuality Inc. to get started today.
Are your customers telling you the whole truth?
Let's find out
Get started