Guildmembers
Finecraft Contractors transforms 1890's D.C. row house
April 21st, 2018 by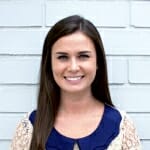 Remodeling is on the rise in our nation's capital.
For the past few years, Washington D.C. has been at the top of the list when it comes to home improvement spending. Hordes of young professionals are moving to the city for employment opportunities within the ever-changing political sector, and the current housing situation isn't up to speed. Fortunately, home pros like Finecraft Contractors are transforming abandoned buildings like this one into architectural masterpieces.
Out with the old and in with the new
This D.C. row house was originally built in 1890, so you can imagine the amount of TLC it needed. Additionally, the existing square footage was too small for the new homeowners, and the only way to go was up.
The first step of the six-month-long project was to completely gut and clean the structure. Next, Finecraft constructed a pop-up addition on the top floor of the building. The result is a spacious master bedroom suite with a walk-out balcony and a view.
Limited space wasn't the only challenge of this remodel. Finecraft had to find a way to modernize a home that was built over 125 years ago. At the same time, they wanted to keep some of the character that makes the building unique.
"Throughout the house, you'll see that we kept the old, rustic-brick look and melded the new features to complement each other."-Niko Papaheraklis
The same dark gray color used on the baseboards and crown molding is used on the cabinets in the kitchen. Copper hardware finishings and a bright red refrigerator add pops of color to the modern space.
Similarly, the bathroom is finished with white subway tiles with black grout and black hexagonal flooring with white grout. Skylights shed tons of natural light into the house and straight on through the staircase.
Advice from the contractor
"My tip for homeowners is be involved. I can't speak for all contractors, but I definitely like it when homeowners are part of the creation. It's a joint activity and having all players actively participating and enjoying the process is a much-needed ingredient."
---
Architect: Outerbridge Horsey Associates
Cell: (202) 714-4826
To see more projects from Finecraft Contractors, visit their GuildQuality profile page.
Are your customers telling you the whole truth?
Let's find out
Get started