Intelligence
How to find high-quality leads
August 15th, 2018 by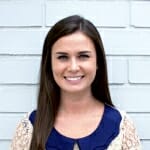 Acquiring a network of quality leads is a priority for most remodelers and contractors, but sometimes, finding them can be a challenge. Even though there are an abundance of tools and services out there, developing a lead-sourcing strategy that actually works isn't always easy. On top of that, consumer preferences are constantly changing, and so are the methods that we use to satisfy them.   
One company who has mastered the art of generating quality leads is Stebnitz Builders. They are an award-winning remodeling firm with over 45 years of experience, and one of GuildQuality's top-rated home pros. Chris Stebnitz, President of Stebnitz Builders, sat down with us and shared his strategy and best practices for obtaining leads.
Invest in the right tools
According to Chris, about 30% of their customers come from lead generation efforts such as Search Engine Optimization (SEO), social media marketing, and blogging. Forbes reports that 82% of consumers look online before making a purchase decision, which is why it's crucial that you make it easy for them to find you.
Builder Funnel is an inbound marketing agency that helps remodelers like Stebnitz improve their online presence and generate more leads. They specialize in content management and creation, website development, email marketing, SEO, and lead nurturing. Our friends at Keyword Connects also specialize in finding qualified leads and delivering them straight to your team, but they harness the power of paid search advertising.
Know which tools to avoid
An important lesson that Stebnitz has learned along the way is that not all marketing tools are created equally. For instance, Houzz used to be a legitimate player in lead generation a few years ago, but changes they've made to their algorithm have it made it less effective for contractors.  
In Spencer Powell's "Open Letter to Houzz" he writes that Pro+ members are no longer guaranteed on the 1st page of results, and homeowners are told to get 3-5 bids from contractors on their search results. This is problematic for several reasons. Most homeowners only remodel once in their life. They have very little building knowledge to understand how a company prices projects, what services are included to create the experience they provide, and then to differentiate those between 2, 3, or 5 other contractor's bids.
Chris acknowledges that Houzz is a wonderful tool for clients to share their ideas, passions, and goals, but he believes these changes have led to a decrease in the quality of leads sent their way. As it turns out, they are not alone in this thinking. Dozens of remodelers left comments on the Open Letter to Houzz article, agreeing with the negative effects of the changes.
"Rather than spend time comparing contractors on criteria that may not even be consistent between bids, homeowners should be encouraged to "meet" as many contractors as they can. Seek to understand the experience each will provide and the services they provide to ensure you receive it. Seek to find the process that best provides the experience you're hoping for. And finally, double-check client references. Remember, contractors want you to hear good things. So, naturally, they're going to send you to clients who have the very best things to say. You can get around some of that a bit by asking for referrals of clients that live around/ near you, or with a similar project as you're considering."
Traditional methods still work
According to Chris, the other 70% of their leads come from previous clients or referrals. This is an ideal situation to be in for any business, considering it is five times more expensive to acquire a new customer than it is to retain an existing one. It seems like a simple concept, but not all businesses take customer service as seriously as they should. At the end of the day, companies who go the extra mile for their customers get rewarded
It's not by luck that Stebnitz is a highly sought-after remodeling company. Their team has developed the systems necessary to deliver a product they are proud to have their name associated with. They make sure that at the end of the project, every client feels as though they've experienced a truly positive and professional remodeling experience. According to Tracy McHugh, Brand Manager at Stebnitz Builders, GuildQuality has helped her company build and maintain their customer satisfaction levels through third-party surveying.
"When homeowners are doing their research about hiring a remodeling company, quite often they will say they've contacted Stebnitz Builders because of our client reviews and testimonials. They appreciate that GuildQuality is a third-party survey firm that contacts our clients, creating an emotional outlet for the homeowner."
Direct mail is not dead
According to a recent study conducted by the Direct Marketing Association, direct mail boasts a 4.4% response rate. While this may not seem like a whole lot, keep in mind that the average response rate for email is only 0.12%. Knowing this, GuildQuality created a new product to help home improvement professionals market their services to thousands of potential customers and generate new, high-quality leads.
Area Mailers are targeted, customizable direct mail cards sent to homeowners in a specific area. They contain a recent positive review from a project completed nearby, along with your company's name, phone number, GuildQuality profile URL, a photo of your choosing, and a message to the homeowner about your services. Although it's a new product, Area Mailers have already proven to be effective lead generators. Learn more.
Find the strategy that works for you
Every business needs leads to continue growing, but that doesn't mean you have to spend a fortune to get them. In the case of Stebnitz Builders, exceptional service and attention to detail are the keys to success.
What's your recommendation rate with your customers?
Find out
Start surveying