Announcements
Guildmembers
The Facebook Mini-Contest Winner is…
October 4th, 2017 by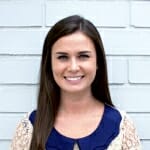 …Handcrafted Homes!
Thank you to everyone who participated in our Facebook Mini-Contest! We truly appreciate all the kind words that were spoken. Be on the lookout for a special feature about our winner, Handcrafted Homes, in the weeks to come.
Swag Bag Winners
As promised, the first 10 Guildmembers to complete all three tasks will receive a GuildQuality Swag Bag. The winners are:
---
Feel free to contact us with any questions!
Are your customers telling you the whole truth?
Let's find out
Get started