Intelligence
Employee recruitment strategies for contractors that actually work
August 24th, 2021 by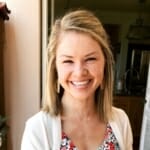 Are you struggling to find and keep employees right now? If so, you're not alone. Nationwide, contractors are facing some real challenges when it comes to recruiting and retaining workers.
In this article, we're going to explore the labor shortage contractors are dealing with right now. What's more, we'll provide you with some practical, immediately-actionably tips you can use right now to make it easy to hire and keep top-quality workers.
You can't do your job without a solid team. Let's explore contractor-specific strategies for recruitment that actually work.
RELATED: A contractor's guide to technology for business growth
There's a labor shortage for contractors
Our country is experiencing a labor shortage in the construction industry. This has led to more than a third of contractors reporting that they've turned down work due to a lack of workers.
Additionally, a whopping 88% of contractors say it's extremely hard right now to even find skilled workers.
There are multiple factors contributing to the current labor shortage.
A downturn during the height of the pandemic, followed by a boom as people returned to work, left contractors with too many job options and too few workers
An uptick in real estate transactions spurred by the pandemic (people moving out of cities, buying larger houses to accommodate working from home, homeschooling, etc.), with a corresponding increase in curb appeal projects and upgrades
An aging population in construction and related trades
Fewer classes and apprenticeship programs for contractors
The shortfall in workers isn't just a headache for construction companies. It means the costs of building improvements and real estate are going up too.
Tips to recruit and retain the best construction talent
Clearly, companies in the construction industry need a plan to deal with the US labor shortage. It's not enough to wait until you have jobs on the calendar to hire people. By then, it's too late to hope you'll find a large enough workforce to complete all the work.
Maintaining your business—or better yet, growing it—means you need a strategy to find, hire and retain skilled construction professionals.
And you need to start well in advance of when these employees will actually punch a time clock. That way, you're not behind when you have to meet client deadlines.
Here's how you can pull that off.
Be clear about job descriptions
Finding the right person for your job means being crystal clear about what you expect from them. The more specific you can be in your job postings, the more you are likely to attract the perfect candidate.
Consider including the following:
Types of projects the employee will work on
Size and scope of your company
Required work hours
If the work is full-time, part-time, seasonal, per project, etc.
Wage or salary range
Benefits provided
A glimpse into a typical workday
Educational requirements
Level of experience desired
References required
Avoid descriptions that are full of jargon or vague language that could apply to any industry. Stick to the basics and drill down to what makes your contractor business unique.
YOU MIGHT ALSO LIKE: The ROI benefits of customer feedback surveys for contractors
Consider hiring a dedicated recruiter
Recruiting takes a lot of time. That can be hard if you're also running a business.
To give you the space to focus on the big picture, think about hiring an HR person to take on hiring. This is especially important if you post new positions often.
If that's not in your financial wheelhouse, consider working with a professional recruiter who specializes in construction. They'll understand what to look for and can handle all the time-consuming tasks that would otherwise overload you.
Granted, you'll have to pay a recruiter. But it's worth it if you find the right workers without running yourself ragged.
Network within the industry
Don't forget to connect with people in your industry. This includes folks you may already know, like architects and fleet operators.
It's also smart to reach out to places like your local technical college or other training programs. These may have graduates looking for work.
Offer competitive compensation
To lure the best employees, you may need to offer wages that beat the competition. Alternately, you could offer perks like health insurance, paid time off, workers' compensation, bonus, company vehicles, and the like.
A combination of the two is particularly powerful for finding and keeping top talent.
Of course, there's a limit to the pay you can offer. It won't do you any good to pay your workforce so well that your business is no longer profitable. We suggest doing a little competitive research. Find out, if you can, what other contractors in the area are paying. Also, try to determine what benefits they offer.
If you can't offer more, you can at least offer a decent working environment with a positive feel. Be mindful of how you speak to staff members and encourage foremen and managers to keep employee satisfaction in mind.
RELATED: The contractor's guide to improving customer satisfaction
Provide training
Because there's a shortage of skilled labor, construction workers may be particularly open to on-the-job training right now. When there's an opportunity to cross-train your folks, take advantage of it.
In doing so, you're expanding the scope of what your own employees can do. But you're also offering your staff something valuable. The training you provide will help them move forward in their careers.
Be sure to tout this as an advantage of working for your contracting firm.
Encourage your staff to help with recruiting
Your existing staff might be the best way yet to pick up great workers. No doubt, they know other professionals in your niche. Bring them into your recruiting efforts to find workers who are seeking a better workplace environment, higher wages, or improved job security.
A great way to reward them is with a small recruitment bonus, gift card, or extra paid time off. Even small gestures of gratitude will go a long way toward encouraging recommendations.
The bottom line
There's no need to feel crushed by the construction labor shortage. There are several things you can do right now to beat it.
Follow the tips above to develop a recruitment strategy tailored to your construction business.
KEEP READING: What contractors need to know about employee benefits
What's your recommendation rate with your customers?
Find out
Start surveying