Guildmembers
EHLS Transforms Bathroom for Handicapped Homeowner
October 6th, 2017 by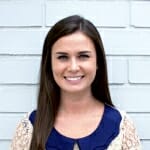 Our community of contractors, builders, and remodelers never fails to impress. On top of delivering exceptional quality and customer service, many of our Guildmembers go above and beyond to help those in need.
In fact, Extended Home Living Services (EHLS), focuses entirely on assisting the handicapped and disabled. They offer both interior and exterior solutions to help people stay in their homes and remain independent. Over the past 26 years, they have completed nearly 9,900 projects for homeowners in the greater Chicago area. They currently offer stair lifts, wheelchair lifts, residential elevators, wheelchair ramps, dumbwaiters, and ceiling mounted lifts, as well as fully accessible bathrooms.
They recently shared with us this project, in which a 0% accessible bathroom was transformed into a fully accessible bathroom, so that a wheeling resident who was diagnosed with multiple sclerosis could safely and independently remain in his home.
How they made it accessible:
First, they turned the bathtub into a roll-in shower so that the resident could bathe safely and independently.
Then, they installed grab bars to provide support and stability in the shower.
Finally, they created a space underneath the vanity in the bathroom allowing the customer to roll up to the sink to brush his teeth, comb his hair, and shave.
"This has made my life much easier, as it has allowed me to take care of myself and keep my independence. Thank you EHLS for giving me a better quality of life!"
Stories like these make us extremely proud to help builders and remodelers improve their businesses. Keep up the good work EHLS, and thank you for making a difference!
---
To learn more about EHLS, visit their website or stop by their fully operational showroom in Arlington Heights, IL.
What's your recommendation rate with your customers?
Find out
Start surveying