Intelligence
How to create customers for life
January 14th, 2019 by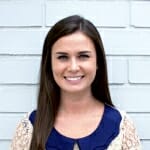 This guest blog was provided by Julia Clem, a member of the marketing team at Best Pick Reports.
In almost every case, maintaining an existing customer is far more cost effective than attracting a new customer. Your goal, of course, is likely to do both. But while acquiring new customers is typically a defined process you've probably budgeted for, retaining customers is more nuanced.
Creating return customers—and even better, customers for life—doesn't happen overnight. It's a long game that requires work and attention. Tim Musch, Director of Business Development at MarketSharp, a Wisconsin-based marketing firm, recently worked with GuildQuality, Keyword Connects, and Pro Remodeler to host a webinar on the topic of sales strategies to implement in 2019.
Creating customers for life is one of the important strategies Tim covered. Check out his expert recommendations below.
What exactly is a customer for life?
A customer for life is someone who hires your company multiple times over the course of many years and recommends you to others in their social circle.
In the home improvement industry, customers for life may hire you for a major renovation—a new kitchen or bathroom, for example—and then return years in the future when they need new siding. When they're ready to upgrade to energy-efficient windows, you'll hear from them again. Customers for life form a solid, stable base for your company, so make them a priority.
How can my company create customers for life?
1. Delight your customers.
Chances are high that your company has a healthy list of competitors, so you need to stand out in the crowd. To do that, Tim advises, you have to deliver an exceptional customer service experience.
Don't stop at providing the product or service correctly—go above and beyond to deliver "a little something extra."
2. Proactively request feedback from every customer.
Customer feedback is one of the most important tools at your disposal. Tim emphasizes asking every customer for their honest feedback—don't cherry-pick those who you're sure had a great experience.
And don't forget: If you want honest feedback (and you do), don't do your own customer satisfaction surveying. Removing yourself from the equation and letting the experts do the work is the best way to get the whole story.
3. Display your company's testimonials and reviews.
Potential customers look for current reviews of your company, so make them easy to find. Showcase reviews and testimonials on your website and on your social media sites. Take advantage of your GuildQuality search-optimized profile page—70 percent of our profile pages show up on the first page of Google search results and display your star rating.
Don't forget to keep your reviews fresh. As Tim reminds us, 73 percent of consumers consider reviews older than 3 months to be irrelevant. Make a habit of refreshing your company's reviews and testimonials every quarter (or more often). Submit customer names for surveying to GuildQuality on an ongoing basis to make this a simple process.
4. Measure what matters.
You probably already measure your business's financial performance, but are you also measuring customer satisfaction? Below are some metrics you should consider adding to your company's list of key performance indicators (KPIs):
LTR (Likely To Recommend):

This is a very important metric. You need to know the percentage of customers who would recommend you to a friend or family member. As your team embraces above-and-beyond customer service, you can expect to see this number climb.

PREA (Positive Review Efficiency Average):

Calculate this statistic by dividing the number of positive reviews your company acquires by the number of completed jobs. The higher the number, the better. Tim recommends aiming for 60 percent or above.

NPS (Net Promoter Score):

Subtract the percentage of detractors (people who wouldn't recommend your company) from the percentage of promoters (people who actively recommend your company) to get this statistic. GuildQuality calculates your NPS for you.
Customer experience isn't a nebulous, hard-to-define part of your business. It's quantifiable with hard data, and numbers don't lie. Even if the results aren't exactly what you hoped to see, what's important is that you know where you stand—and how you need to grow and improve.
5. Communicate.
Tim notes that lack of communication from home service providers is the biggest complaint among homeowners. The fix for that is relatively simple: Communicate with your customers more often.
The easiest way to do this is to automate the process via your CRM (customer relationship management) software. Configure automated emails and/or text messages that will deploy at critical points in the customer's relationship with your company.
You'll need to settle on a message cadence appropriate to your company's processes, but here's a sample schedule to work from:
A thank you message following a meeting or conversation with a potential customer

A confirmation and thank you message once the customer has signed a contract

A message letting the customer know that products and/or materials have been ordered

A message confirming that products and/or materials have arrived

Text message and/or email confirming time, date, and location of installation appointment

A message requesting feedback following the end of a job
One of the keys to creating return customers (and receiving referral business) is to stay in close communication before, during, and after the job. If your customers are consistently calling your office to get basic information, such as scheduling details, take a close look at your communication procedures.
The key to customer retention
There's no shortage of customer retention strategies floating around the internet today, but there's no need to lean on gimmicks and crazy, out-of-the-box ideas. Tim emphasizes that it all boils down to this:
Communicate with your customers before, during, and after the job

Don't settle for good enough—go above and beyond to deliver a truly memorable customer experience

Ask for feedback every time
To create customers for life, you first need to create raving fans—people who are so impressed with their experience with your company that they tell everyone they know and hire your company again when they need home improvement services.
Above all, don't fall into the "out of sight, out of mind" trap. Just because you're not actively working on a project for someone, doesn't mean that person is no longer a customer. Stay in touch. Ask for feedback. Offer incentives. As long as you stay focused on catering to the customer, you'll see them return again and again.
Julia Clem is part of the marketing team at Best Pick Reports. Best Pick Reports utilizes consumer satisfaction research to evaluate the performance of home service providers, such as plumbers, roofers, and painters, in metro areas across the US. After compiling surveys from thousands of homeowners who have had direct experience with local service companies, Best Pick Reports connects top-rated companies with their ideal customers by promoting them in its annual publication, website, and mobile app. 
What's your recommendation rate with your customers?
Find out
Start surveying