Intelligence
Why customer service matters for home builders
July 24th, 2018 by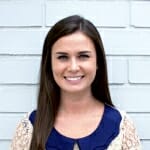 If you work with homeowners on a daily basis, you probably know how important and challenging it is to consistently deliver exceptional experiences. Your customers expect a certain level of service and the bar is continually getting higher and higher with the rise of online review sites and social media. We are living in the age of the customer, and if you're not able to deliver the quality service they're looking for, they will go to someone else. In fact, according to a study from Zendesk, 52% of customers will stop buying after a bad customer service interaction.
If you want your customers to stick with you or refer you to their friends and family, you need to deliver consistent, quality service each and every time. This will not only help you gain new business, but it will also build your reputation and differentiate your company from the competition.
So, where do you begin and why should you invest in delighting your customers?
To start, it has to be a company-wide effort. It's not just one person's responsibility to practice good customer service. Every person on your team must make delivering exceptional service a priority. Having a customer-centric culture where service excellence is a core value that all employees live by is the first and most important step. Below are a few reasons why it's so important to get the team on board and make customer service part of your culture.
Gain repeat and referral customers
According to an article from Hüify, it is five times more expensive to acquire a new customer than it is to retain an old one. So many companies allocate a significant portion of their budget to acquiring new customers when really they should be focusing on retaining and nurturing existing ones. Consider devoting extra energy to that often-overlooked area of your business.
By investing time and resources into your relationships with your customers, you put yourself on a path to earn repeat business and referrals. Also, having regular communication with customers before, during, and after their project will allow you to uncover any issues right away instead of allowing them to go unnoticed and unsolved for days, weeks, or even months.
Build a positive online reputation
It's always encouraging to hear positive feedback from your customers, but it's even better when they take the time to tell others about their great experience with you. Nothing is more credible than a peer recommendation, whether online or offline, so be sure you know what's being said about you by your customers and how your brand is perceived.
Providing awesome customer service is a great way to build a positive brand image, but you've also got to be proactive in collecting and using your customers' stories to build up your reputation for great service.
For starters, give your customers a voice. Whether that's through customer satisfaction surveys, social media, or communication with your team, let your customers know exactly where and how they can share their feedback with you and with others. Be open to receiving this feedback and embrace the fact that it could be shared publicly. This proves your commitment to service excellence and quality and boosts your reputation for being an open, honest company.
Stand out from your competitors
Once you give customer a chance to share their experience, you'll begin to accumulate compelling content for your marketing and advertising efforts. Homeowners and buyers want to know that your company values customer satisfaction, but it will resonate with them so much more if that message comes from their peers.
Becoming a customer-centric company isn't easy and can't be done overnight, but it's an important differentiator for your business and your reputation. Get your team on board and incorporate it into your core values, and you'll start to see a positive impact on your business and your relationships with your customers.
Are your customers telling you the whole truth?
Let's find out
Get started