Intelligence
Customer reviews: quality over quantity?
February 12th, 2021 by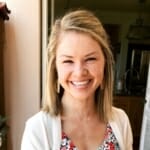 When it comes to customer reviews, you might feel tempted to collect as many as possible from as many clients as you can. There is nothing wrong with this approach, per se, but it may not drive the value you need.
The more reviews you get, the more social proof you have at your disposal. However, you need quality customer reviews to provide the kind of information prospects look for when they start digging deeper to make a hiring decision.
Why is quality better than quantity for customer reviews?
The quantity of reviews you have can initially be attractive to prospective customers. Some homeowners like the idea of working with what looks like a popular company. Others believe that companies with a lot of reviews may have more customers and therefore, more experience.
Still, when discerning prospects get ready to pay for your services, they will start to dig more deeply into your reviews. If the reviews do not share useful information, competitors with fewer reviews but more thorough feedback, may win the business instead.
Help with online browsing
Homeowners now look for solutions online, even when they need in-person services. Note that 81% of consumers begin their search online. This becomes difficult for prospects when you don't have customer reviews or you are not providing the quality of reviews they are looking for.
Show that authenticity matters
Did you know 88% of consumers trust reviews as much as they would a recommendation from a friend? More and more, we are seeing that younger generations tend to prefer the word of their peers over the word of actual companies and influencers.
Because reviews have become the go-to for recommendations, many homeowners can tell a genuine response from something manufactured to make a company look good.
Provide a customer experience
It's become more common today for companies to invest in the customer experience. Millennials are also invested in working with brands that provide them with a good customer experience. The only way to verify what the actual experience will be like is to hear from other customers who have already worked with the company.
Prove your value
Price is often a big determining factor, but it does not account for everything. Instead, most discerning customers look for value. Value extends beyond the basics of what a company promises to provide. Reviews provide a more holistic approach to what the company brings to the table and in which areas it might be flexible.
What makes a quality customer review?
Each customer has a unique way of determining what gives quality to a review. Even so, there are some specific things most homeowners want.
Review length
Good reviews are generally 100 words or more. This is not to say that a good review cannot be shorter. However, it takes about 100-plus words for someone to properly describe their experiences with a company, what they liked, and what they disliked.
Grammar says a lot
Some reviews are difficult to understand because the reviewer may not have taken the time to proofread. This is especially likely when reviewers are excited or angry. When encouraging reviews, it is important to ask customers to read through their response before hitting submit.
Photos never hurt
Even when the company only provides a service, prospective customers want to see pictures. If you produce something tangible or picture worthy, providing visuals is even more important. Photos provide prospects with a good idea of what they can expect.
Price: to share or not to share?
Some companies prefer not to disclose their prices, especially if it changes across jobs, clients, or locations. However, it is difficult for prospects to determine value if they don't have a dollar amount to compare across specific projects. Find creative ways for your customers to display price with ranges or even dollar sign symbols.
All in the details
Additional details help to fill in all the gaps remaining from a prospect's to-do list. For instance, if a customer wants to pave his or her driveway, he or she may want to see the following information in reviews:
How long the process took
What steps the contractor used to work around poor weather
How the contractor handled complaints
The skill, punctuality, and professionalism of workers
How can you collect quality customer reviews?
Collecting authentic reviews is important for any remodeler, home builder, or home service provider. Not only should your customers' responses comply with marketing laws and policies on review platforms, but prospects can also spot fake reviews easily. Ensuring your reviews are authentic supports an ethical brand image and builds trust.
Ask for reviews
Occasionally, customers will feel compelled to leave a review after interacting with a company. More often than not, there are three types of reviewers who:
Consistently review brands, products, and services
Only review products when dissatisfied
Review products when they have an exceptional experience
All three of these reviewers are atypical. Though the person who reviews everything may offer the most objective review, this individual still does not represent your everyday customer. To counter this, you need to find out who your typical customers are and ask them to write reviews.
Establish credibility with a trusted reviews platform
Sometimes your customers are so happy that they offer to leave you a review on any platform of your choosing. Some companies ask for an email response and then publish the review on their website as a testimonial.
These kinds of reviews do not hold the same weight as the ones found on third-party platforms, because there is no way to verify the reviewer. Whenever possible, try to stick to platforms that handle this task for you and can prove that a reviewer is a real person.
Attract more positive reviews
Reviews are subjective pieces of information based on anecdotal experiences. Even so, prospects prefer to hear about these genuine experiences. To feed this need, business owners need to find a way to encourage more positive reviews in ethical ways.
Customer reviews: the bottom line
Customer reviews will continue to play an integral role in selling your products and services. Remodelers, home builders, and home service providers who want to build trust will need to embrace this practice and attract better reviews. GuildQuality can help you start collecting quality reviews and build your online reputation. Get started today!
Are your customers telling you the whole truth?
Let's find out
Get started