Announcements
Intelligence
Crew Happenings: April 2017
April 25th, 2017 by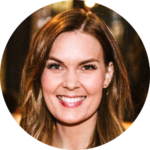 What's happening on Crew?
Each month, we'll feature a few photos and/or updates posted by various GuildQuality Crew members! Check out this month's featured photos:
---
Bill Weidmann, from Weidmann and Associates, created this upscale, modern-looking home addition.
Steve Adams, from Adams Family Enterprises, built this beautiful backyard deck!
Adam Pollock from CastleHaven Construction completely transformed this kitchen into something spectacular and spacious.
---
To learn more about Crew or create your own profile, click here.
Are your customers telling you the whole truth?
Let's find out
Get started