Intelligence
A contractor's guide to effective project management
July 23rd, 2020 by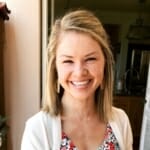 Many large home service contractor businesses hire project managers to oversee and implement processes for more effective project management throughout the company. Small home service business owners might find that instead of hiring a dedicated professional for this task, it's necessary to assign the role to an employee or take on the job themselves.
The good news is you don't have to own a large business to be a good project manager. We've put together a contractor's guide to effective project management to help improve processes and grow your business.
What is project management?
Project management is both an art and a science. It refers to the complex process of coordinating resources to ensure the project meets all of its promised deliverables. This involves not only completing the objectives, but also doing so within budget, on time, and of the best quality.
It is also an old discipline. For as long as our society has faced large-scale problems, project managers have emerged to take the lead. Over time, the role has grown to cover many aspects:
Time management
Quality control
Contract administration
Safety coordination
Cost management
Project planning
Benefits of effective project management
The benefits of effective project management extend beyond the mere fact that managers ensure the completion of projects on time and within the specified budget. Here are some of the other effects it can have on your business, its processes, and customer relationships:
1. Better employee relationships
Conflicts on the worksite are inevitable. Even so, project managers help reduce the likelihood of any dispute by providing a clear roadmap from start to finish for the project. Your team can use this roadmap to determine what to do, when to do it, and the specific professional to use.
2. More efficient use of resources
When employees know exactly what to do and when to do it, they use resources more efficiently. Project managers successfully coordinate tasks to reduce mistakes that waste materials and to ensure proper use of human resources. This leads to a far more efficient work process and increased profits for the company.
3. Added room for improvement
After the completion of a project, good managers do not simply walk away and move on to the next. Instead, they review the job to see how well the processes and resources were managed. They also take this time to learn how they can improve for the next job. This can include surveying workers, partners, and customers for any feedback they can provide.
4. Better customer relationships
Customers eventually move on to competitors when businesses become complacent. Constantly reviewing projects, listening to feedback, and making changes shows a commitment to excellence. These things also let customers know their feedback matters and can help to build stronger and longer-lasting relationships.
How to project manage effectively
For some, project management comes naturally when you possess innate skills related to leadership and organization. For others, a little direction can go a long way. Remember these three points for effective project management:
Plan ahead: Some project managers oversee the work processes instead of directing them. This can cause you to miss out on all or most of the benefits we highlighted above. Yes, projects can become unpredictable, but it is better to be adaptable and have a contingency plan than have no plan at all.
Write it down: Project managers who specialize in the home services industry generally have a written plan with the knowledge of industry terms and requirements. Even if you don't require that level of organization, having all the details on paper makes it easier to note discrepancies and correct them. Written plans also make it easier to track the project. 
Communicate clearly: A kick-off meeting will get your team ready for the project ahead, but will also help establish the expectations put in place by you and your customers. Sometimes, this not only includes work processes, but how to handle a specific client when they are on site.
Creating a solid project plan for your business
Many professional project managers complete classes, training programs, and even degrees to learn necessary skills. However, almost anyone can follow these simple planning tips.
1. Communicate with your customer
If you've handled the same projects over and over, you might fall into a rhythm of doing things without having to think about them. Even so, have a sit-down conversation with your customer and listen carefully to their specific needs before making any proposals or recommendations. Communicate the general plan to them and inform them of the milestones you will reach throughout the process. Don't be afraid to mention any roadblocks that might come up.
2. Track the project
Smaller milestones make tracking easier and allow more flexibility when you have to shift a timeline. In some instances, the lender funding the project will determine what these goals are, but if you are able to make those decisions, select deliverables relevant to the client.
To ensure everyone is on the same page, there are a few things you can do to track your project efficiently. Document progress through photos. This includes before, during, and after the project. Make sure to document any unexpected roadblocks that come up and how you handled them. This will help when you are planning for your next project.
Keep track of how things went according to the timeline you created. If dates needed to be pushed back for certain reasons, make note and take that into consideration for your next plan. Tracking your project will allow you to become a petter project manager as you move from project to project.
3. Execute your plan
After the project gets underway, some project managers might use their plan as a vague guide and play it by ear. Try to avoid this. Part of putting work in to create a plan is the execution. If during the execution phase you realize the design is not feasible, make adjustments. This makes it easier for you to review what went wrong and why so you can create a better plan for the next project.
How can customer surveys help?
The best feedback you can receive while reviewing your plan's effectiveness for a finished project comes from your customers. Reviews from customers also provide future clients with references to get an idea of what it's like to work with you.
Additionally, customer testimonials make it easier for you to create and improve your project management process in the future. Some adjustments you might make after reviewing feedback include:
Fine-tuning where you place milestones
Changing how you communicate completed milestones
Determining if the client should complete a walk through for each major deliverable
Deciding when to apply for draws from lenders to reduce project delays
At GuildQuality, we help our clients to get the customer feedback they need to improve their processes and grow their business. Try us for free and we'll collect feedback from 20 of your customers at no charge to you. If you love what we do, let us bring you customer insights all year long. Start your free trial today.
Are your customers telling you the whole truth?
Let's find out
Get started