Announcements
Guildmembers
Congratulations to the 2017 Big50 Service Excellence Award winners!
October 4th, 2017 by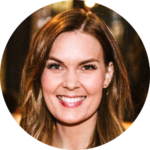 Last week, we attended the 2017 Remodelers Summit to present the 2017 Big50 Service Excellence Award, which recognizes several 2017 Big50 remodelers who continuously demonstrate superior customer service. Not only do this year's winners have 'Likely to Recommend' scores of at least 97%, they're almost all Guildmembers!
The 2017 Big50 Service Excellence Award recipients are:
"Wayne & Melissa Bean have made 5th Generation Contracting the 'go-to' contracting business in Cobb County. The quality of their work is only exceeded by their integrity. They make sure that their business provides excellent craftsmanship. They personally stand behind their work." – Lynwood | Marietta, GA
"Legacy was professional, courteous, and timely. They were prompt to respond to questions, listened well to what we desired, and took pride in their quality craftsmanship." – Dan | Cincinnati, OH
"Stearns Design Build was a very professional company to work with. They sent me a daily email to let me know who was to be on the site and what they planned on doing for that day. We had a meeting halfway through the project to make sure I was happy and they completed the project early." – Andy | Bryan, TX
"These guys are awesome! The foreman thought ahead and covered up an opening in the floor so my cat wouldn't get into it!!" – Kim | Murray, IA
"We loved working with Stonehenge and their subcontractors. They walked us through the whole process from design to punch and even assisted us long after the job was through. We have recommended them to friends and will definitely work with them again!" – Mr. K | Louisville, KY
As a company committed to helping home builders, remodelers, and contractors improve the quality of their service and get the recognition they deserve for their hard work, we are honored to be a part of the Big50 program.
Congratulations once again, to the 2017 winners!
What's your recommendation rate with your customers?
Find out
Start surveying