Intelligence
Communicating with customers during times of uncertainty
April 24th, 2020 by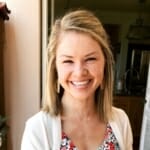 The first quarter of 2020 has been unexpected and life changing for most business owners in the United States. The COVID-19 global pandemic has disrupted lives, global economies, and showed us the importance of communicating with customers. Though times have been tough, Americans continue to come together and display ingenuity during times of crisis.
It's important for business owners to do everything in their power to keep their company running and come out of this situation on top. In order to help with that, we've put together three things you can do when it comes to communicating with customers during times of uncertainty.
1. Share Your Business Continuity Plan
Current customers want to know what you are doing to mitigate the risks for today's global pandemic and how you are going to maintain business continuity. They want to know how your plan impacts them, whether that is protecting them from the risk of infection or the work they want done on their home.
Your business operations have likely shifted and it's crucial that you are communicating with customers regarding those changes. Consistent communication tells your employees and customers that you are aware and value their relationship. There are a few things you should include when you put your strategy together for communicating with customers.
Determine which platforms you will use and use them consistently
It is best if communicating with customers occurs in multiple formats. For instance, if you use email marketing, a website, and social media, then you should include status messages in each of those forums.
The way in which you frame the message may be different depending on the medium, the target audience, and the call to action, but you should use all platforms to provide consistent messaging. Communicate updates with your customers in all the potential ways they typically interact with your business.
Develop a communication strategy and assign a point person
The information relayed to your employees, customers, vendors, and followers should be intentional and targeted. Employees are going to have different questions and concerns than customers, so you should tailor the messaging to the audience.
Be intentional with the information you provide and layout a plan of what, when, and how to relay that information to your audience. This is not something that you should delegate to just anyone. Outline clear guidelines to ensure anything stated publicly has approval or remains consistent with your business continuity plan and public messaging.
Provide clear data
In addition to the niceties you communicate, provide a clear picture with data to back up your decisions. Clearly communicate your policies and procedures for dealing with COVID-19 updates. This includes actions you will take if an employee tests positive for the virus, measures you are taking to protect customers, and how your business has been impacted.
Help clients acclimate to change
People tend to be naturally resistant to change. Now is a good time to brush up on change management tactics that you can apply both internally and externally. This will help facilitate new changes well and with as little disruption as possible to your daily business operations.
2. Keep a Positive Tone When Communicating With Customers
Coronavirus news has been intense and opposing political and economic views right now creates a tone that may produce anxiety. Choosing to keep a positive tone will provide a welcome reprieve from the negative communications seen in the media.
In times of stress, it's okay to acknowledge what people are feeling, but choose to offer a positive perspective. Focus on the things that are going well and the things over which you do have control. Your employees and customers will thank you for it. Make sure to be intentional about communicating your concern and support.
3. Leverage This Time to Steward Customer Relationships and Grow
The voice of customer surveys provides valuable feedback under any circumstance, but now may be an especially opportune time to implement them. The answers your customers provide can be incredibly valuable to your small business and will help get your online reputation ready for when homeowners start looking for a contractor again.
Customer feedback gives you the ability to discover where gaps in service exist and address them accordingly. Interacting with your customers and asking for feedback makes them feel valued and solidifies customer loyalty. If you didn't previously have a plan to collect customer feedback, now is a great time to put something together.
This, Too, Shall Pass
There are still many unknowns with the pandemic and its resulting impact on public health and the changing economy. However, the perseverance of Americans and small business owners will help our industry overcome trying times and come out on top.
You can set the tone in your business with your employees and customers, as well as in your personal sphere of influence. Leverage your business acumen, your customer relationships, and your credibility in the community to steward your resources well. Your customers will thank you.
For information on how we can support you as a business owner during the COVID-19 outbreak, contact us here. We will continue to be here to support you and your business in any way we can during this time.
Are your customers telling you the whole truth?
Let's find out
Get started